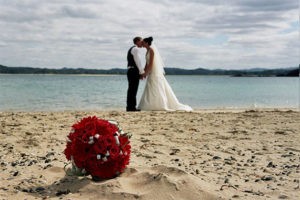 The idea of investing in basic and comprehensive Life Insurance to provide for your loved ones in the event of an untimely death is not uncommon. However, there are many unique insurance policies to cover even the strangeness of life's potential unexpected events.
As we approach Valentine's Day, let's take a look at some of the most bizarre insurance policies for our loved ones.
Cold Feet Insurance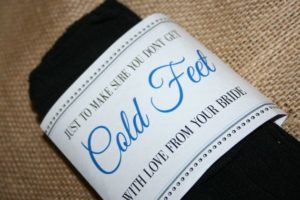 You've found the love of your life. You've set the date, booked the venue, mapped out the seating arrangements, and have sent the save the date. But what if your bride or groom gets cold feet before the big day?
Cold feet insurance, also called the "runaway bride" insurance, is designed to protect financial investments in the event that the bride or groom has a "change of heart." In other words, you'll get your money back if they back out before the big day.
However, there are a few catches. Change of heart insurance typically only applies to "innocent financiers," such as the bride or groom's parents, not the bride and groom themselves. Additionally, the wedding must be canceled within the defined period of time before the scheduled wedding date.
Falling Coconuts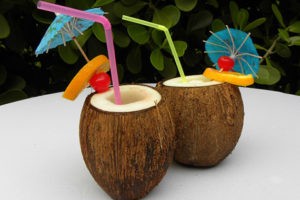 Thinking about taking your loved on a tropical vacation? Watch out for falling coconuts! It's estimated over 150 coconuts fall and kill tourists every year. Several companies around the world have started offering "Coconut Insurance Policies" to ensure against this unusual occurrence.
While this may seem silly, the deaths attributed to falling coconuts is 2.5% higher than those associated with shark attacks.
Pet Insurance
We've all heard of health insurance to cover our medical expenses but about your furry friends? What if your cat or dog needs a surgery one day? Medical procedures for pets can cost a pretty penny!
Pet insurance is designed to cover unexpected medical procedures for your pet. It typically starts at the low price threshold of a few hundred dollars per year but gets more expensive as the pet gets older. Once thought of a novelty, in recent years pet insurance has become offered as an employee incentive.
Longevity Insurance
While most us are scrambling to tuck away funds for our Golden Years, others are betting on living a long life. Gaining traction in recent years, Longevity Insurance is designed to start paying policyholders a monthly stipend to supplement their income once they hit a certain age, such as 85 or 90.
Relatively inexpensive, the younger you are when you invest in the policy, the cheaper it is. For example, MetLife (MET) recently offered a policy that a 55-year-old man could buy for $50,000 that would pay him $51,000 per year beginning at age 85.
Ransom Insurance
Why would anyone kidnap you or your loved one? Well, for those individuals with celebrity status or deemed financial targets (i.e. billionaires), the threat of kidnapping is real. In the unlikely event of a kidnapping, the insurance company will cover the entire ransom amount. Depending on the policy specifics, ransom insurance will also cover additional fees such as ransom delivery, the costs of professional negotiators, rewards, etc. For the average person, ransom insurance might seem a little over the top. However, for the extremely wealthy or those individuals living/working in high-risk areas of the world, it makes sense.
Petra Insurance
While these various niche insurance policies may seem bizarre, you should never underestimate the power of an insurance policy. After all, it's better safe than sorry!
Regardless of your insurance needs, the professionals at Petra Insurance Brokers are here to help. Contact a member of our team to learn more about your insurance needs.