What is Contractor All Risk Insurance?
Contractor All Risk Insurance is part of our Commercial Insurance policies. Are you a contractor involved in construction? Are you aware of all the risks involved on your site?
With the growth of the construction sector in the GCC and the UAE in particular, contractors are awarded contracts worth millions of dollars that carry inherent risks.
A number of issues could go wrong within a construction project, this includes:
Damage to existing structures
Machinery
Tools
Injuries
..and much more. The list could be quite extensive and the last thing any contractor needs is an accident where the contractor's income is lost to such incidents.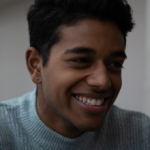 How does Contractor All Risk Insurance work?
In order to help mitigate such risks, a Contractor All Risk insurance policy can prove to be of invaluable importance as it protects and covers losses in cases of unforeseen damage.
The policy can also cover:
Public liabilities
Installations of machinery and tools
Existing structures and anything built on those structures.
In short this policy can provide coverage against a large number of risks that could affect the course of a project.
Contractor All Risk insurance policy may be imposed on the contractor as an insurance requirement within the contract issued by the principal. However, even if its not, it covers any liability while working on a construction site.
At Petra Insurance Brokers, we understand the many aspects and risks involved in projects, and we take the time to study each client's requirements to provide them with the best options available and protect their companies from risks associated to their specific environment. Petra's job is to bring clarity into each person's life whether that's on an individual or business basis.