Health & Medical Insurance
What is Health/Medical Insurance?
The cost involved in health care today is extremely high and continuously increasing, which is where health/medical insurance becomes important.
Medical emergencies can happen at any moment, and besides the impact on one's health, these emergencies can have a major impact on the financial standings of an individual or a family. Medical insurance is part of our Personal Insurance policies that covers the financial loss during emergencies (or even non-emergencies) and when a person gets sick.
Health/Medical insurance is insurance against the risk of incurring medical expenses whether it is individuals or corporations that are paying for the medical insurance expenses. It is the coverage that provides the payments of benefits as a result of sickness or injury.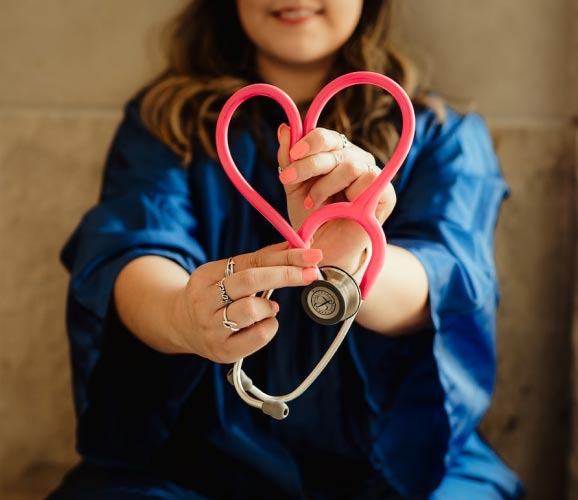 How does Health/Medical Insurance work?
Different types of insurance providers exist. There are local (UAE) providers and international providers such as BUPA, AETNA, and Now Health among others, which UAE residents can enroll in.
Naturally, differences exist between local providers and international providers;
International providers offer a high degree of coverage in terms of:

the sum insured (total insurance amount)
the annual limit
they may offer more benefits and more extensive coverage (i.e. cancer care)
Global coverage
Streamlined, simple and effective reimbursement procedures

Local providers provide the needed coverage and do a good job at it. Variations also exist within local providers depending on the coverage plan a person opted for.
When it comes to Dubai, the Dubai Health Authority (DHA) mandates the minimum requirements for medical insurance for Dubai residents.
All insurance companies have to be DHA compliant and the requirements include:
A minimum of AED150,000 per year of coverage
Mandatory maternity coverage
Declared pre-existing conditions are covered
No age limit when issuing a policy. Historically, insurers could have declined providing coverage after a certain age.
Why would you need Health/Medical Insurance?
Why would you need Health/Medical Insurance?
Coverage for inpatient (when one has to stay at a hospital) and day-patient treatment in a hospital
Coverage for outpatient visits (when you visit to a clinic) or a hospital
Maternity coverage – there are several levels of maternity care that can be provided and it's up to the person to choose which type of coverage suits them best (however there is a minimum amount that has to be provided for Dubai according to DHA)
Organ transplants can be covered
Cancer treatment can be provided
Cover for newborn babies is available
Reconstructive surgery can be covered if needed
Rehabilitation expenses can be covered
Emergency dental services
Inpatient psychiatric treatment can be offered
Terminal illness – palliative and hospice care
Evacuation and repatriation services
Alternative therapy if needed
There are many details to Health Insurance and it's important to clarify these details and get specifics of what you are buying into before deciding on what to enroll in.
One will have to read through the summary benefits and the terms & conditions of a policy in order to fully understand its details. It is critical to find an insurance broker that is ready to provide you with the clarity you need, and this is where Petra Insurance Brokers comes in. We provide the clarity that you desire in order to make the right decision and we have been doing it in the UAE since the 1960s.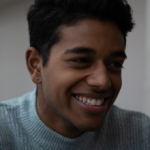 Is It Mandatory To Have Health/Medical Insurance In Dubai?
The Dubai health insurance law no 11 of 2013 which came into passing on the 1st of January 2014, decreed medical insurance mandatory in Dubai. According to this law, all Emiratis and Dubai expats, along with their dependents, are required to have health insurance.
What is Not Covered by Health/Medical Insurance?
A health insurance policy covers unforeseen medical emergency costs, but there are some limitations to what will be covered and what it is not. Few of the standard exclusions of health insurance include the below:
Fertility Treatment
Obesity treatment
Acne treatment
Cosmetic treatments like implants
Birth defects unless it turns into an emergency
Developmental Delays
Ayurveda Massages
RTA accidents
Work-related injuries Prosthetics and other medical devised
Self-inflicted injuries.
Do Employers Have to Pay Health/Medical Insurance?
Dubai medical insurance law requires that employers ensure health cover for their workforce. The company can't ask the employee to bear the insurance cost or deduct it from the salary to provide the health insurance. As per DHA guidelines, employers should offer a minimum basic health plan with a coverage of Dhs 150,000 per person per annum with an annual premium ranging between Dhs 525 – Dhs 750.
Why Is Dental Not Covered By Health/Medical Insurance?
In the UAE, medical insurance companies offer dental cover with limitations and restrictions. In the standard cover of a health insurance policy, emergency dental treatment is covered, although often only in the hospital's emergency room. In the comprehensive plan, X-Rays, Scaling and polishing in case of gum disease, dental consultation, and medication, amalgam and composite filling, simple extractions, surgical extractions, and root canal treatment. However, it is very difficult to generalize dental coverage as every insurer has its own caveats and exclusions.

What Happens if You Don't Have Health/Medical Insurance?
Every resident of Dubai is legally required to have some form of private medical cover. If you're bringing any family with you to Dubai, and/or your employer isn't providing you with what you feel is an adequate cover, it is required to take out some private medical insurance. Even for the residency visa stamping or renewal, insurance proof is required. Apart from that, it is sensible to have health insurance as you'll have the peace of mind that there's an extra safety net providing you with the cover that Dubai's public services don't offer.
Can You Purchase Individual Health/Medical Insurance at any time?
Yes, you can purchase individual health insurance at any time but it's a mandatory requirement for your visa stamping be it a new visa or a renewal. Moreover, if the employee is in a corporate plan, most of the insurance providers insist to add the member within 30 days of entry to the UAE.