What is Business Insurance?
Business Insurance is part of our Commercial Insurance policies. Do you own a company that is doing very well and are you beginning to worry about the future of your business's opportunities? If this thought has crossed your mind, you need to look into Business Insurance.
Business insurance is coverage that protects businesses against losses that may occur during the normal course of business. This includes coverage for things such as:
Property damage
Profit protection
Legal liability
Employee related risks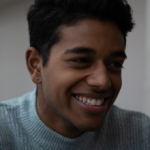 How does Business Insurance work?
A business insurance plan outlines the maximum amount an insurance company will pay against a claim in case something goes wrong.
For example, if your business gets sued to pay an amount for medical costs associated with an injury caused by a work side accident or hazard, and you have a business insurance policy in effect, the bills will be offset by your policy and your business will avoid the costs related to such an incident.
Additionally, if your business line is on the higher end of the risks scale, you might opt for a more comprehensive insurance policy that would protect your company from high risks.

Before you invest in any insurance policy, it is important to check in with your broker to provide honest, unbiased advice that's full of options and choices.
At Petra Insurance Brokers we have the experience and knowledge to do just that! We've been in the insurance business since the 1960s and our team of professionals can help you find the right insurance plan for you, providing you with the clarity and peace of mind you need, today.