If you are thinking about getting pregnant and having a baby while you are in the UAE then you need to invest in maternity medical insurance. Starting a family and bringing a child into the world is an exciting time in a couple's life. However, the medical costs associated with maternity and childbirth quickly add up. 
The cost of having a newborn in Dubai without complications can range between AED 20,000 for a normal delivery to AED 30,000 for a cesarean delivery (including prenatal and postnatal care). Maternity insurance is designed to offset these costs so you can focus on what matters, your new bundle of joy.
What is Maternity Health Insurance & How Does it Work?
Maternity insurance is an add on to your larger health insurance plan that women obtain to cover medical expenses associated with pregnancy, including post-pregnancy procedures and treatments. Maternity add-on coverage is designed for couples who plan on having a family. Maternity coverage can include coverage for pregnancy and childbirth expenses such medications, diagnostic tests, postnatal visits, hearing tests, as well as unfortunate circumstances, birth defects, and complications during pregnancy and childbirth, can create a financial strain.
Based on your specific needs and budget, you can also decide if you want to include coverage for your newborn in your health policy.
What is The Waiting Period for Maternity Insurance?
While any married woman planning to get pregnant can purchase maternity health insurance, there is a general waiting period before your coverage becomes active. This time period is commonly called a moratorium.
The timeframe for the moratorium will range from insurance provider to insurance provider. Typically, the policyholder must agree they're not planning to get pregnant for at least 45 days after they purchase their maternity policy. During this period of time, any claims related to pregnancy will not be covered under your policy.
While it's possible to obtain maternity insurance after they are pregnant, it will be more expensive and will require additional loading. It's extremely important to get your maternal policy before you become pregnant.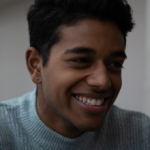 What is Covered Under Maternity Insurance?
During pregnancy, a woman's body undergoes a lot of changes. Her health is directly tied to the health of her unborn child. If you're married and planning to have a baby, you are eligible to get insurance for your pregnancy.
Health insurance makes it easier for expectant and new mothers to receive the medical care they need, including checkups and screenings, to keep both mother and baby safe and healthy. A comprehensive maternity insurance policy will cover the costs of your pregnancy from conception to birth.
Prenatal care
Visits to the obstetrician to ensure the health of mother and baby during the prenatal period.
Coverage for consultations with specialty obstetricians for complicated or high risk pregnancy.
Coverage for screening tests, such as blood work, glucose tests, urine tests, ultrasounds, and other related imaging for your child's health.
Ante-natal ultrasound scans.
Checkups and appointments.
All scanning tests required to ensure the healthy growth of your baby's growth and your health.
All appointments and tests in accordance with ante-natal protocols for high-risk pregnancies.
And more.
Hospital stay and childbirth
As exciting as pregnancy is, it comes with a host of other emotions, including anxiety. Many pregnant women worry about their hospital stay, birthing experience, and the cost for their delivery and hospital stay. Pregnancy insurance provides the peace of mind that comes with knowing your hospital stay and labor costs are covered during this exciting time.
Pregnancy insurance covers the following costs during your childbirth and hospital stay:
Costs of hospital stay
Childbirth services (such as labor and delivery)
Any medical condition that may occur during your hospital stay
Neonatal/Newborn Care
Maternity insurance ensures the well-being of the mother and her newborn. Pregnancy insurance provides coverage for your newborn in the event they suffer from any illness or any congenital defects during pregnancy. However, newborn care must be added to the principal policy, per request by the policyholder(s). This is an add-on coverage is subject to the medical underwriting process.
Neonatal screening tests
Hearing tests
Other related tests.
Postnatal care
End-to-end maternity coverage is designed to protect the health of mother and baby from the time they are pregnant until they are fully recovered and healthy after childbirth. Your pregnancy insurance policy can be written to include coverage for postnatal care following both routine and complicated childbirths.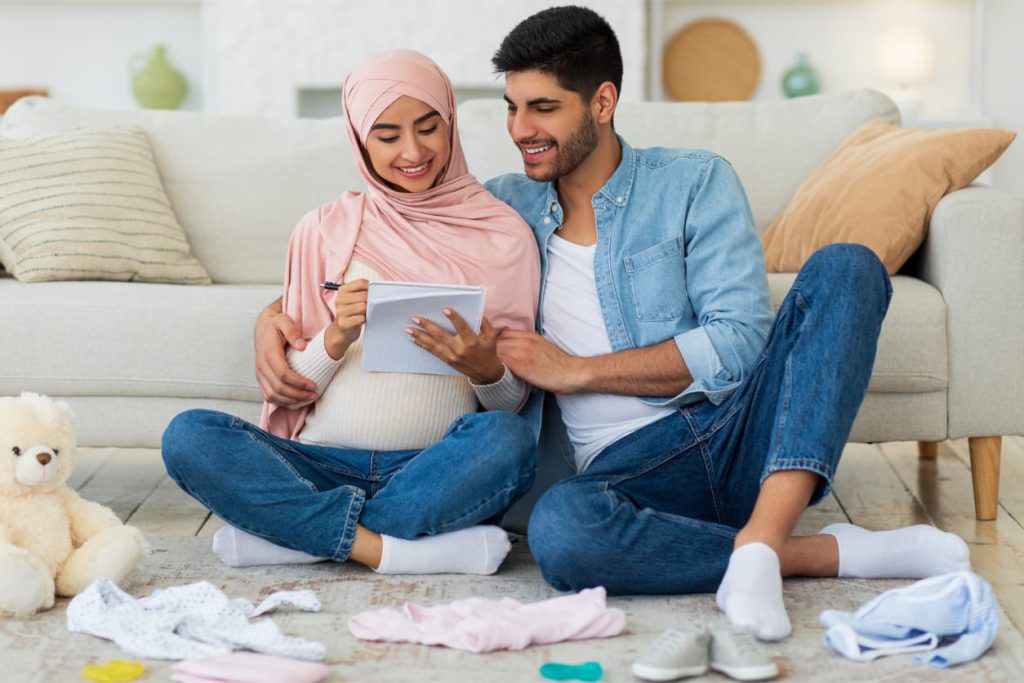 Is Maternity Insurance Mandatory in the UAE?
According to Dubai Health Insurance Law (11) of 2013, it's mandatory for women to have a health insurance policy that includes maternity coverage. The law also mandates employers to provide such coverage to their employees.
What is EBP Maternity Coverage?
The Essential Benefits Plan (EBP) is Dubai's minimum level of medical coverage required by the Dubai Health Insurance Law (11) of 2013. EBP provides limited coverage for pregnancy. While the EBP provides basic maternity coverage for mother and child, you can add supplemental coverage to further cover other pregnancy and childbirth related expenses.
EBP pregnancy insurance covers the following during pregnancy:
| | |
| --- | --- |
| Benefit | Details |
| Out-patient services | Blood tests, 3 ultrasounds, and 8 pre-delivery visits. |
| In-patient services | Standard birth delivery up to AED 7,000, and AED 10,000 for medically necessary C-section. |
| Newborn coverage | 30 days of coverage for the newborn baby from their date of birth under the mother's insurance policy for screenings and tests. |
Is Fertility Treatment Included in Maternity Insurance?
If you or your spouse are impacted by infertility, you'll want to check with your insurance provider to see what fertility coverage is offered. While limited, you may be able to add fertility coverage to your maternity insurance policy.
Petra Maternity Insurance
At Petra, our team of personal insurance professionals is here to help you determine which policies you require to ensure you are fully protected from any risks. If you are pregnant or trying to get pregnant, maternity insurance is a must have for both mother and child. We take great pride in helping families find the right coverage during this exciting time in their lives.
To learn more, contact a member of our team today. You can also reach us on Facebook, Instagram, Twitter, and LinkedIn.