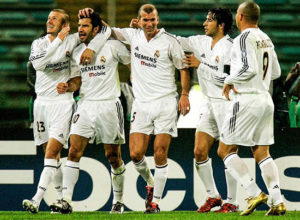 As the world of professional sports has grown into a robust, multi-billion dollar industry, today's team owners, sport-industry partners, professional athletes, and media personalities have more opportunities to accumulate wealth and fame. Professional athletes, in particular, face increased risks of bodily harm. In the most severe cases, an injury can prove to be career ending.
Ultimately, with great fame and fortune comes a greater risk to personal wealth and the ability to work. To help protect their financial stability and mitigate the potential risk of exposure to injury, it's essential for professional athletes to invest in professional sports insurance to protect their interests.
More Success, More Risk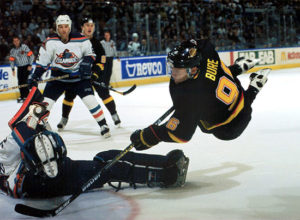 Standard insurance policies are not designed to provide sufficient protection for the realities professional athletes face. Professional athletes can quickly outgrow their existing insurance protection as they increase their income, achieve greater public prominence, purchase additional properties and assets, and hire employees to help manage their expanding lifestyle and brand.
Considering professional athletes are open to significant losses associated with personal injury, theft, or a lawsuit, the right insurance policy is crucial to protecting personal assets and interests.
Types of Professional Sports Insurance
Specialty products for the sports world focus can be categorized into personal and team purchased coverage.
Personal coverage – Typically purchased by athletes, personal professional sports insurance policies protect an athlete's future income in the event of a career-ending injury or illness.
Permanent total disability insurance coverage is used to protect professional athletes and college players from a career-ending accident which causes complete disability. Permanent total disability is defined as being completely incapacitated as a result of sickness, disease, or bodily injury which prevents the insured athlete from participating in their sport ever again.
Temporary total disability insurance coverage is designed to protect an athlete in the event they experience an injury which causes them to be temporarily unable to work. Temporary total disability is defined as being continually or wholly prevented from performing the major duties of their sport, due to accidental injury or sickness. In addition to personal insurance, teams and sports franchises can protect the contractual obligation with their key players in the event of temporary disability.
Accidental death and dismemberment coverage is a lump sum benefit for accidental death. Also included in this type of policy are benefits for the loss of limbs critical to an athletes ability to perform. Coverage can be provided to an entire team or on an individual basis.
Team purchased coverage – Designed to protect a team or sports franchise when they invest heavily in an athlete, team purchased insurance policies protect the contractual obligation between the player and the individual players. Additionally, a team may purchase insurance coverage to respond to the exposure of a terrible accident associated with team travel.
Notable and Notorious Sports Insurance Policies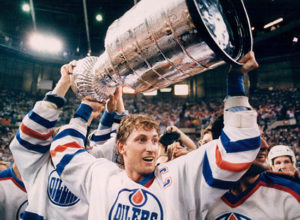 Considering professional athletes are open to significant losses associated with personal injury, theft, or a lawsuit, the right insurance policy is crucial to protecting personal assets and interests.
Wayne Gretzky
Perhaps one of the world's greatest hockey players of all time, at the height of his career, Gretzky signed a contract extension in to pay him $29.72 million over a 16-year period. Even more impressive was the insurance policy written into the contract terms. If at any point Gretzky suffered a career ending injury, he would still receive the nearly $30-million total. Owner Bruce McNall of the Kings opened an insurance policy, for a premium of $500,000 a year, to cover such an occurrence.
Maniel Neuer
The German goalkeeper, who is unquestionably one of the best goalkeepers in the world, insured his hands late in 2014 for 3 million euros, which comes out to $4.3 million. Both Neuer and his club are covered in the event he was to suffer a career ending injury to either hand.
Fernando Alonso
In 2010, the two-time Formula One champion Fernando Alonso insured his thumbs for about 10 million euros, which translates to around $13.3 million. At the time he took out his policy, Alonso had just started driving for Ferrari. For those who are not racing fans, given the scheme of controls in the cars, thumbs are of immense importance for Formula One racing.
Cristiano Ronaldo
World famous footballer and power forward Cristiano Ronaldo, who also captains the Portuguese national team, is one of the highest insured athletes of all time. In fact, his club, Real Madrid, has invested in an insurance policy worth over 103 million euro for the star. The comprehensive policy covers any injury to his legs.
Takeru Kobayashi
While not your average sport, competitive eating has become a multi-billion dollar industry worldwide. Japanese eater Takeru Kobayashi, one of the best in the world, is rumored to have invested in an insurance policy worth two hundred thousand dollars for his stomach.
David Beckham
According to sources, the world-renowned football player David Beckham initially started out by insuring his legs for about 116 million Euros. He later increased his policy to his entire body. Worth $195 million, the full body policy includes a disfigurement clause, which would cover Beckham financially if he were to lose any of the endorsements which depend on his looks.
Petra Insurance
Professional athletes can make a great deal of money in a short amount of time – unless they get hurt. For this reason, they must hedge against the risk of their chosen sport. A career-ending injury can have devastating effects on a professional athlete and their family.
Petra Insurance is a leading provider of Professional and Amateur Sports insurance protection with over 50 years' experience. Our reputation for competitive rates, underwriting expertise, and commitment to providing outstanding service enables us to provide the best insurance policies to meet the needs of athletes.
Contact a member of our team to learn more.