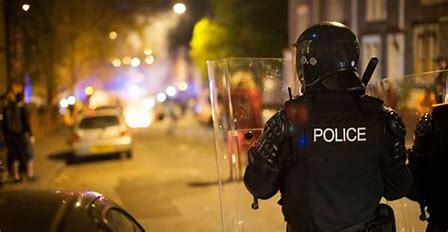 The good news is acts of terrorism around the world have shown a steady decline over the last few years. According to the latest data from the Global Terrorism Index 2018, compiled by the Institute for Economics & Peace (IEP), the number of global terror attacks fell by 23%. Subsequently, the number of deaths caused by terrorist groups was 27% less than compared to the data released for 2017. While this is excellent news, the fact remains that more than 18,800 people worldwide died at the hands of terrorist activity during 2018.
In the wake of the recent devastating terrorist attack at a mosque in New Zealand last week, we find ourselves reflecting on the holistic impact these acts have on the community and world at large. Every individual and business is at risk from terror attacks, and not just in large cities. Terrorist acts not only take their toll in terms of the loss of life, but they can also wreak havoc on your organization.
What is Terrorism Insurance?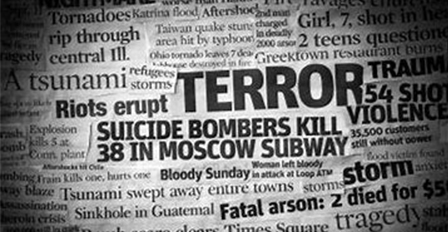 Terrorism insurance is specifically designed to cover your organization during the aftermath of a terrorist attack. Additionally, terrorism consultants provide a robust analysis of your organization to help your company anticipate and prevent potential terrorism risks. Furthermore, they will help you determine how your business would respond and recover should the worst happen.
A terrorist attack can impact your business in several ways, to include:
Property Damage– An attack can cause physical damage to your building and surrounding infrastructure, vehicles, building contents, and other tangible assets owned by your business. Terrorism insurance is designed to cover any property damage that results from an attack.
Financial Loss– When your company building is damaged you may be forced to halt daily operations until your repairs are complete. Any cease in day-to-day operations, whether it lasts a week or a month, can cause your company to lose business and income. Even if your business can operate in a temporary location, you will likely incur the additional costs associated with rent and moving (when applicable). In some cases, even if your firm's property isn't damaged, you could lose income if the authorities block access to your surrounding area.
Employee Injuries– In the event of a terrorist attack, terrorism insurance will protect your interests and any resulting severe injuries to your employees.
Lawsuits– victims of acts of terrorism may file third-party lawsuits against businesses. For instance, a victim can Unfortunately, the allege your company's failure to adequately secure its premises left clients vulnerable to an attack. Terrorism insurance will protect your business in the event of a subsequent lawsuit.
Exclusive Terrorism Insurance Facilities
At Petra Insurance, we are dedicated to protecting your assets from both internal and external risk factors, to include acts of terrorism. Our risk management and insurance professionals have developed essential terrorism facilities which take into consideration the unique obstacles facing your business.
Depending on your needs, your terrorism coverage may include terrorism liability insurance, traditional physical damage insurance, business interruption insurance (including coverage for non-damage), denial of access (including non-damage), chemical, biological, radiological, nuclear (CBRN) attacks or excess protection for higher limits on non-damage coverage.
For more information, contact a member of our team.