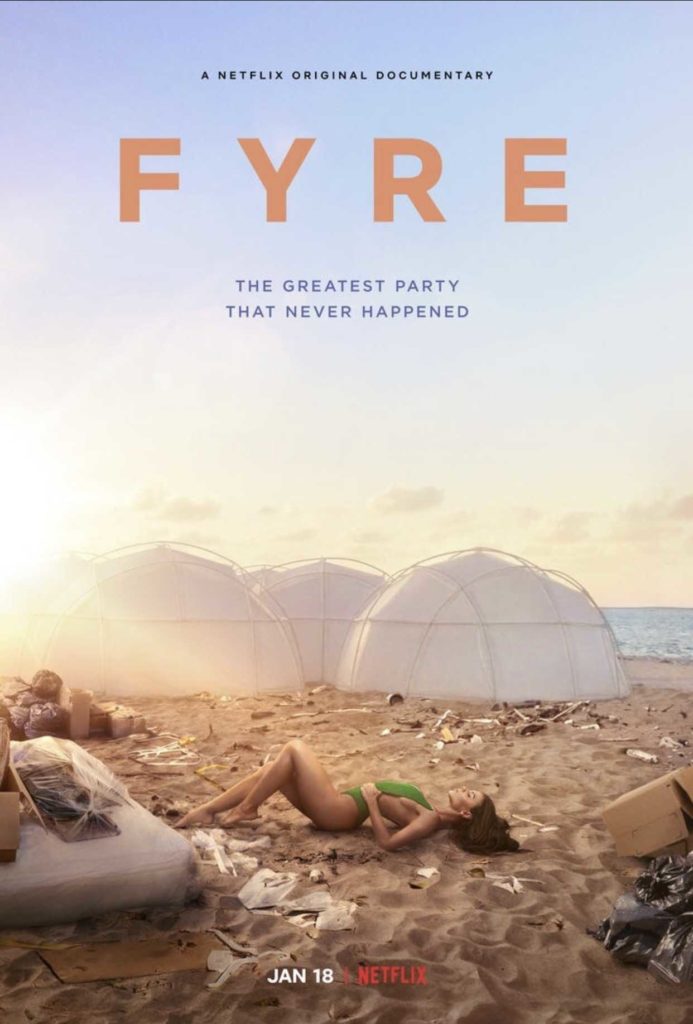 One of the best parts of life is celebrating with family and friends. Whether it's a major life event, such as a destination wedding or retirement party, a corporate event, or an all-inclusive music festival, securing your plans with event coverage insurance is a must!
Here's what you need to know to protect your interest before your next big event.
What is Event Cancellation Coverage Insurance?
Event cancellation insurance covers the expenses if your event is canceled or postponed unexpectedly due to certain circumstances beyond your control, such as death, severe weather, or negligence. Event coverage insurance may also cover the lost costs if your major vendor or event organizer fails to provide promised services.
Case Study – Fyre Festival

Netflix released a documentary on the details surrounding the recently ruined Fyre Festival. Fyre Festival, organized by 27-year-old founder Billy McFarland, promised a VIP experience on the island of Great Exuma in the Bahamas.
However, the situation quickly turned into a nightmare as attendees found themselves stranded sleeping in half-built huts with nothing but cold cheese sandwiches to eat. It was certainly not the luxury music festival attendees were expecting or paid for.
As the documentary points out, the three-day festival was supposed to be on a private beach over two weekends in 2017, between April 28-30 and May 5-7. Marketed as an "immersive music festival" hosted by celebrities and supermodels, attendees paid between $5,000 and $20,000 a piece for their VIP experience, which promised to include the following –
Luxury parties on white sand beaches
5-star accommodations, to include eco-friendly domes and luxury beach villas
First class travel experience on a VIP-configured Boeing 737
Gourmet food catered by world-class chefs
Musical performances, to include the rock band Blink 182
And more
Instead, Fyre Festival attendees waited in line for hours to board their planes and arrived in the dead of night only to retrieve their luggage from cargo containers. Additionally, the guest "VIP" experience amounted to makeshift tents, no running water, and poor quality food. Additionally, the beautiful sandy beaches were replaced with unfinished gravel lots, lack of medical personnel and event staff, no cell phone or internet service, and the entertainment included only one local band.
Needless to say, the festival experienced several serious administration, management and misrepresentation issues from the start. The event was canceled after guests had begun to arrive on Great Exuma island. McFarland borrowed as much as $7 million to fund the festival, and he is currently under federal investigation for fraud and gross negligence.
What Losses are Covered by Event Cancellation Insurance?
Event cancellation insurance is designed to protect your investment and to reimburse you for the loss of non-refundable down payments if your event is postponed or canceled. For example, event cancellation insurance for Fyre Festival may have covered the funds spent on airfare and accommodations, as well as any damages caused by poor living conditions and lack of medical facilities.
Event cancellation insurance may also cover your investment if your paid vendor goes out of business before your event. Depending on your specific policy, your insurance may cover deposits placed for flowers, photography, venues, honeymoon travel, catering, entertainment, and accommodations. Events that are typically covered under event cancellation insurance policies might include weddings, retirement parties, honeymoons, travel and trips, etc.
Petra Event Cancellation Insurance Coverage
Attending or hosting a special event is a significant financial investment. Event cancellation insurance is one way to protect yourself in case an incident outside of your control interferes with your big day.
At Petra Insurance Brokers, we offer our clients a wide range of comprehensive insurance coverage. Whether you require event cancellation and travel insurance or risk management services (and everything in between), we are here to help. Contact a member of our team to learn more about how we can protect your interests.