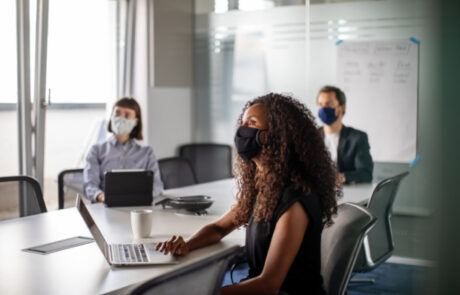 If 2020 taught us anything, it was to expect the unexpected. Between unforeseen health challenges with COVID-19, business interruptions, and unemployment, people around the world are taking note of just how unpredictable life can be. As we move into a new year, we continue to recognize the importance of protecting our interests with insurance.
Often overlooked, insurance coverage provides protection for the various aspects of your life to ensure your loved ones are protected. As you look ahead to 2021 and beyond, be sure to touch base with an insurance expert, such as one of the professionals at Petra Insurance, to ensure your interests are protected.
In the meantime, here are a few of the top insurance plans for 2021 to keep your interests and loved ones protected.
Business Interruption Insurance & Pandemic Insurance
Typically an add-on to your Business Protection Insurance plan or included in your comprehensive policy, business interruption insurance replaces any business income lost as the result of a disaster. From fire or natural disaster to flood or earthquake, business interruption coverage provides the income you need to pay your bills and employees during unexpected closure and/or during the time it takes to repair your building (when applicable). Features of business protection insurance include:
Life insurance for employees
Key employee coverage
Partnership coverage
Loan protection
However, it's important to note that basic business interruption insurance does not cover the current global pandemic. Pandemic insurance can be purchased as an extension of your basic business interruption insurance. Take Wimbledon, for example. In the aftermath of the SARS pandemic in 2003, the Wimbledon tennis tournament purchased around 7 million AED per year in pandemic insurance coverage (1.9 million USD). As a result of their canceled tournament in 2020, Wimbledon is expected to receive a payout of about 521 million AED (142 million USD).
According to Petra advisor Puneeth Shetty, "At the moment, pandemic coverage is part of the exclusion of all newly established business protection policies. Incidentally, with all the losses over the past year and payouts, policies that are being renewed, by default, now include a pandemic exclusion." Adding pandemic insurance to your existing business protection policy provides an additional layer of protection against the unknown.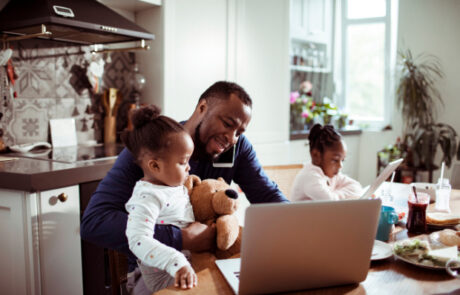 Life Insurance & Critical Illness Insurance 
Life insurance helps your family and loved ones pay off debts in the event of your death. Depending on your specific needs, you can select term life insurance or whole life insurance.
Term life insurance requires a regular monthly premium for a specific period. Policy periods typically range between five and 25 years. If you die during this time frame, the policy pays a cash lump sum to your beneficiary. However, you do not receive anything if you die after the policy period ends.
Whole life insurance is designed to run for the full duration of your life. With a whole life policy, you are required to pay regular monthly premiums. Regardless of the unfortunate event of when you die or have a critical illness, a cash lump sum is paid to your policy beneficiary.
Travel Insurance
In the wake of the global pandemic, the world tourism industry was turned upside down. According to market analysis conducted by McKinsey, approximately two-thirds of the world's aircraft fleet was grounded in 2020, and the global airline industry is estimated to lose $315 billion in passenger revenue. On the other side of that coin, individuals around the world were forced to cancel their trips due to travel restrictions and general concern for their health and safety amidst continued concerns surrounding COVID-19. While many companies and destinations offered travel credits, many travelers were left responsible for their vacation costs despite canceling their travel plans.
Travel insurance helps protect you from certain kinds of unexpected events that can occur before or during your trip. Depending on the coverage you purchase, most travel insurance plans cover medical emergencies, trip cancellation, trip interruption, delays, medical evacuation, and lost, damaged, or stolen luggage. This additional coverage provides you with the peace of mind that comes with knowing your investment will be refunded if you need to cancel your vacation.
Medical Insurance 
According to Dubai's Health Law No. 11, all residents, expats, and dependents are required by law to carry health insurance. Medical insurance is designed to cover medical expenses in the event of an accident or illness. In particular, travel medical insurance is designed to cover any medical costs resulting from illness or injury while you travel abroad. An add-on to your health insurance policy, travel medical insurance is included within some comprehensive travel insurance policies but can also be purchased on its own.
Generally, there are two forms of travel medical insurance:
Stand-alone medical insurance plans: These plans cover any dental and medical expenses you may incur while traveling. However, a stand-alone medical travel plan does not cover other travel insurance benefits, such as trip cancellation or personal item insurance.
Comprehensive travel insurance plan: In addition to covering emergency dental and medical benefits, a comprehensive travel insurance plan provides coverage for a host of potential travel concerns.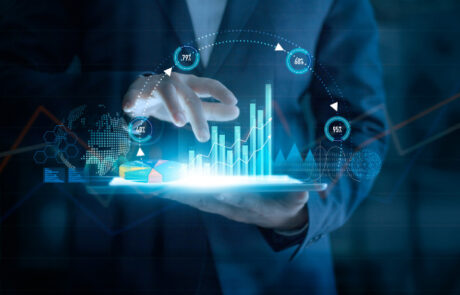 Psychiatric Care Coverage (Mental Health Insurance)
Whether it was related to the uncertainty of the global pandemic, managing homeschooling, fear of losing your job, or fear of illness, 2020 was a mentally taxing year for many individuals. As an add-on to your Health Insurance policy, Psychiatric Care Coverage is designed to offset the costs of seeking mental health treatment, allowing you to seek affordable treatment options.  
Also referred to as Mental Health Insurance, Psychiatric Care Coverage is included in many top tiers and international insurance packages. This particular type of health insurance helps to offset the costs associated with clinical visits for diagnosis, outpatient treatment (such as clinic appointments with a therapist or psychiatrist), psychiatric diagnosis, and rehabilitation services, and can also reduce the costs for prescribed medications. Additionally, coverage can include pre-existing conditions (such as anxiety and depression), emergency care, hospitalization, and inpatient treatment centers. 
Petra Insurance
At Petra Insurance Brokers, we take pride in helping our clients find the best coverage to protect their loved ones and legacy. Regardless of your medical history or age, our team of advisors is ready to help you review your existing coverage or provide you with a quote for new coverage to ensure you're protected in the new year and beyond.
Contact a member of our team today. You can also reach us on Facebook, Instagram, Twitter, and LinkedIn.