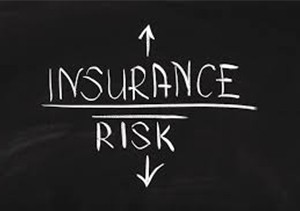 Liability coverage is designed to protect you and your organisation's assets in the event of liability. Completely customisable, depending on your needs, liability coverage can protect a wide range of your financial interests.
Professional Liability Coverage
Medical professional liability insurance is one type of professional liability insurance designed to protect physicians and other licensed healthcare professionals (e.g., nurses, dentists, etc.) against third-party claims for medical malpractices that occur, covering the costs associated with it.
Also referred to as malpractice coverage, medical liability coverage is required by the regulatory authorities of the UAE and can be obtained by individual practitioners or for an entire group of employees as an entity (i.e., clinic, hospital, etc.).
Public Liability Coverage
Public liability insurance coverage is designed to protect a company against claims of damage to third parties. This types of liability coverage may include protection against complaints including property damage and bodily injury as well as legal expenses in defending the liability.
For example, if a visitor enters your building and trips while on the premises or if a fire in your building spreads to a neighbouring property, liability coverage will protect your interests to cover any damages.
Cyber Security Liability Coverage
According to the 2017 data breach report from Risk Based Security (RBS) there has been a 305% increase in the number of records exposed in data breaches in the past year. Cybersecurity liability protects a company from stolen property (i.e., laptops and smart devices), damage caused by viruses, and any consequence resulting from a data breach that may cause financial and reputational consequences for an organization.
Cyber security liability coverage is designed to cover organizational liability and compensate for:
Material cost of a data breach
Expenses related to crisis management and public relations
Expenses associated with funds transfer fraud and electronic data restoration expenses
Liability protection in the event stakeholders file a lawsuit as a result of a cyber event
Fiduciary Liability Coverage
Fiduciary liability coverage insurance is designed to protect an organization from losses associated with third-party fraud or employee dishonesty. While technical advances have been great for organisational growth and expanding reach, they have also left businesses exposed to fraud.
Regardless of the protections you take during your hiring process, including background checks, and maintaining strong internal controls, fraud happens. Types of fraud range from expense report fraud and employee theft to funds transfer fraud, forgery, and identity theft.
Employment Practices Liability Coverage
Employer's liability insurance protects employers against compensation which they are legally required to pay under the Common Law for personal injury or death by accident arising during course of employment. The Policy also pays for all costs and expenses incurred in defending any claim for compensation, but with the prior consent of the company.
Employer's Liability Insurance can be arranged as an extension to the Workmen's Compensation Insurance or it can be issued as a stand-alone policy (when applicable).
Product Liability Coverage
Product liability is the area of law in which manufacturers, distributors, suppliers, retailers, and others who make products available to the public are held responsible for any injuries those products may cause. Product liability insurance not only covers any claimant's costs or damages associated to their claims, but it also covers any legal expenses associated with their claim.
Product liability insurance is designed to cover organisational liability and compensate for:
bodily injury to or disease contracted by any individual as the result of a distributed product
loss of or damage to material property
loss of profits sustained by any person as the result of a claim under the above two circumstances
Petra Risk Insurance
Regardless of your industry, liability insurance coverage can be custom tailored to your organisational needs. At Petra, we offer our clients liability coverage individually tailored to suit the unique requirements of the business. Additionally, we leverage our experience to offer our clients professional risk assessment, access to experienced loss control and prevention engineers, and proactive and consistent claims management services.
If you are interested in learning more about how liability coverage can protect your business interests, contact a member of our team today to schedule your free liability consultant.