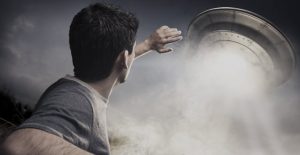 The insurance industry has been around for hundreds of years. It offers policies to cover almost any risk imaginable. Generally, when most people around the world think of insurance, they think of the basics: auto insurance, homeowners insurance, travel insurance, life insurance, health insurance, employment insurance, professional insurance, and trade credit insurance.
Although these common types of insurance policies provide fundamental value and protection against the risk inherent to our personal or professional life, some individuals obtain insurance coverage for risks which appear bizarre to the average person.
These niche insurance policies are provided for small, low demand areas.
Let's take a look at some of the most bizarre insurance policies form around the world.
Alien Abduction or UFO Insurance
Alien Abduction Insurance (AAI), also referred to as UFO insurance, covers an individual in the event they can prove they were abducted by non-human life forms. You read correctly – aliens! While UAE prepares to send astronauts to space, people around the globe are preparing for extraterrestrial visitors. Typically, these policies cover medical costs associated with an alien abduction, such as psychiatric care. Additionally, these policies provide cash settlements for anyone who can prove they were abducted by an alien lifeform.
Open since 1987, the UFO Abduction Insurance Company in Altamont Springs, Florida, sells a 36,725,000 AED policy. The company has sold over 100,000 policies, and they have paid out several claims.

According to Sunlife UK, Lloyds of London has sold approximately 20,000 UFO policies.

According to Insurance Business Mag in 2018, Budget Insurance, located in Peterborough, UK, has started promoting a new Alien Abduction Insurance policy option. But you'll have to wait to purchase your policy, as they currently have a full waitlist!
Paranormal Insurance
Beware of things that go bump in the night! For those worried about ghosts and spirits, there is an answer. Some insurance companies offer policies to protect people against haunting by spirits and ghosts. Not to be confused with the ghost insurance associated with workers compensation, this type of ghost insurance protects the policyholder from hauntings, ghosts, and other paranormal activity.
According to Forbes, one of these policies was purchased by a hotel owner in England after he witnessed a ghost in the hotel bar. This particular policy will pay out over 4,850,000 AED if an employee or patron is permanently disabled or killed by a ghost while on the premises.
Multiple Birth Coverage
Given the current climate of the world, raising children is a costly affair. Cloths, entertainment, after school activities, and saving for college – it all adds up quickly! Can you imagine the cost associated with twins or triplets?
Multiple birth insurance provides couples with the financial means they need to support their family in the event that they give birth to multiple children. The odds of having multiples is more common than you would think. The chances of having twins i 1 in 250, and the chances if having triplets or quadruplets is 14.87 in 1,000. Better safe than sorry!  One couple in the United States, located in Michigan, has actually collected on their policy – twice! They now have two sets of twins and a nice payout from their uncommon insurance policy.
Mustache Insurance
Celebrities, musicians, and athletes around the world take are upping the ante in valuation wars as they insure their body parts. While bizarre to many, these individuals view their various appendages as their bread and butter. For example, Merv Hughes, an Australian cricket player, took out a 1,358,825 AED insurance policy on his mustache. He claimed his facial hair was an essential part of his image.
Egon Ronay, the distinguished food critic and restaurateur, was known around the world as the culinary voice of the UK. He insured his taste buds for 1,061,491 AED. In 2006, world-renowned footballer David Beckham took out what was at the time the world's largest bodily insurance policy. The 716,137,500 AED policy covered his legs, feet, and toes.
While these various niche insurance policies may seem bizarre, you should never underestimate the power of the insurance policy. After all, it's better safe than sorry! Regardless of your insurance needs, the professional at Petra Insurance Brokers is here to help. Contact a member of our team to learn more about your insurance needs.