Insure yourself against loss or damage to the aircraft (hull) and legal liability to 3rd parties and passengers (liability).
Commercial Property Insurance Options
Fire, special perils/ property all risk: We provide you a customized approach to protect you against disasters such as fire happening to your assets such as buildings, supplies, and warehouse stock. The key is to provide a customized protection policy based on your organization's needs.
Burglary: Covering the loss of or damage to property caused by theft, involving forcible entry to or exit from the premises
Machinery breakdown: Covers explosion, breakdown or accidental damage to plant (boilers, engine plant, electrical plant, lifting machinery, miscellaneous plant and computers.
Livestock: Insurance of livestock (horses and cattle among others) against death through accident or disease and against theft and unexplained disappearance.
Money: Covering all risks to money in transit, or the insured's premises during business hours.
Insurance for your team/staff
Group life and personal accident cover: We cover under a Group Life policy is that occurs to the insured person without borders.
Medical: As is the case with personal medical insurance, we can provide a customized approach for your organization and its staff along with ensuring that your team is a valued member of staff.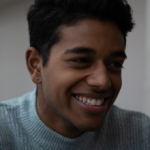 We cover against hull, cargo and freight, detailed in the following manner:
Marine hull insurance covers the ship, its machinery and equipment.
Marine cargo insurance covers the goods, property and/or merchandise carried by a ship or aircraft.
Marine freight insurance covers the sum paid for transporting goods or for vessel hire.
This insurance will provide protection against third party claims for medical malpractices that occur covering the cost associated with it.
Pecuniary (Economic) Insurance
Pecuniary Insurance: We aim at protecting you from the risk of intangibles, such as income, revenue or value, such as the following options
Fidelity Guarantee: We insure against financial results of a lack of fidelity, arising from the dishonesty or disloyalty of a company's employee(s)
Business Interruption: Insurance against losses due to an interruption in business occurring immediately after and in consequence of material damage to insured property.
Liability Insurance: We cover and insure the legal liability to pay compensation and costs awarded against the insured in favor of another party, in respect of death, injury, disease, loss or damage sustained by the party.
Workman's compensation & Employers Liability: We cover the legal liability to pay damages to any employee arising out of bodily injury, disease, illness or death received in the course of employment by the insured.
Engineering, Contractors All Risks: We provide cover against the insurance requirements of the Contract and locating cover with regards to the liability of the contractor for loss or damage.
Products Liability: Protect your organization against 3rd party bodily injury or property damage caused by your products, goods or services sold or supplied
Professional Indemnity: We protect a person performing in their professional capacity against claims that might be made asserting the injury or loss has resulted from their negligent actions or advice. Cover is available for libel & slander, loss of documents and dishonest acts of employees.
Due to recent events that have occurred in the recent past, terrorism insurance aims covering your damage or loss as a consequence of these heinous occurrences.