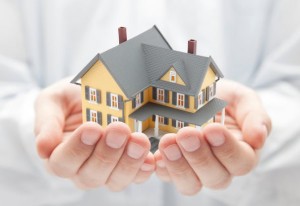 Early this morning a devastating fire hit JLT cluster U.  In case you haven't heard or don't have full details, you can read the news report here.
The fact is, this is heartbreaking. The hard reality is that people have lost their homes, their furniture, precious belongings and everything they've earned over the years wiped out in a snap.   Nothing will lessen the extent of this tragedy, but there are ways of lessening the financial burden caused by these events.  It's my responsibility, representing an insurance brokerage, to explain how you can reduce the risk.
We all hear about home insurance, but what is this exactly? Well, the standard home insurance only covers home contents and the premium ranges anywhere from AED250-AED500 for an average 1 or 2 bedroom apartment.  What is not usually communicated by the insurance companies, however, are the other more comprehensive types of insurance for the home.   A standard policy today does not include liability towards the neighbors and the building, which can be a real issue. In addition to contents being insured, the following are an extension of cover that I strongly recommend to all my clients as an essential form of comprehensive coverage:
Tenants Liability
Neighbors recourse
Alternative accommodation
Loss of rent
The standard home contents insurance does not cover the above but your liability towards the neighbors and landlord will always exist and will have to be financially accounted for.  Liability can reach the hundreds of thousands and even millions depending on the extent of the damage.
To give a short definition of each one (without getting too technical):
Tenants Liability     
The financial liability or all physical damage occasioned by fire which the insured, in his capacity as tenant or occupant, may have to bear in accordance with legislation in force
Neighbors Recourse           
To cover any material loss and/or damage caused to third parties and neighbors resulting from an outbreak of fire
Alternative Accommodation and Loss of Rent      
In the event of the buildings being rendered uninhabitable by an insured peril, insurance (subject to the limits of liability) indemnify  the insured against:
(1)  reasonable additional expense for alternative accommodation
(2)  loss of rent, payable to the insured
The premium ranges on average anywhere from AED700- AED1600 depending on the amount insured and extent of cover.
It is heartbreaking what has transpired early this morning, and our hearts go out to all that were affected.  However let the JLT incident be a stark reminder to all of us as to how unpredictable life is, and also let it be a catalyst in making the right insurance decision today.
If you want more information on home insurance please email me at rghurani@www.insurewithpetra.com or alternatively call me on 0508572428 and let me help you bring clarity to your life… and not leave life to chance.