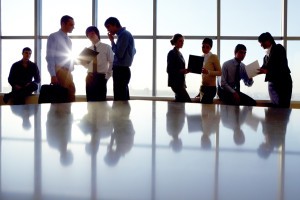 If you're a business owner or an HR professional in the UAE it is already understood that employee retention is a necessity for the company's success.  Besides having your team engaged on the task at hand with an ambitious vision that is meant to change the world, the bottom-line there's a responsibility to the team – and this is the key and where the business advantage comes into play especially with an ultra-competitive and fluctuating salary market.
Digging one level deeper, offering a higher salary is something that can be done but can be matched at any point.  Eluding to this here are some questions to ponder:
Is the staff engaged and do they feel close to the organization?
Do they feel important?
Are they working not only to get a pay check but to also make a difference?
It is no secret we have recently experienced sometimes of instability and quite frankly scary times and the result is organizations need to do more to keep their team happy and engaged on a strategic level, because happy and engaged teams are the backbone of any organization and leads to effective, innovative productivity — the key to success.
In light of this, some important "did you knows" come into play.
Did you know that…
More than 70% of healthcare treatments in Dubai are funded out-of-pocket? This is because medical insurance is not mandatory as of yet and medical insurance is not being provided by the organization as a result.
Continuing on the above point this leads to individuals procrastinating to get proper timely medical treatment that are not technically considered an emergency but are important to be taken cared of now.
Based on recent studies a combination of a good group medical plan along with a corporate wellness awareness strategy lead to a more engaged staff with the following tangible results:
28.3% reduction in sick leave
An ROI of up to 6 times in terms of productivity
26.1% reduction in health care costs
30% reduction in direct health care and workers' compensation claims
Delving deeper, it has been proven that there is a direct correlation between employee engagement and higher levels of retention — to illustrate this, another recent study has shown that 85% of engaged employees planned to remain with their employer on a longer than average term basis (10 or more months).
The Society for Human Resource Management (SHRM) estimates that it costs $3,500 to replace an $8.00 per hour employee and costs between 30% and 50% of the annual salary of entry-level employees, 150% of middle-level employees, and up to 400% for specialized, high-level employees.
These facts and figures are quite staggering, and it is very evident looking after the team's health and well-being is a strategy and activity that is critical for business growth, longevity and success – and reduces both short and long term costs.
As noted in the "Did you knows" there is a market gap in Dubai since 70% don't provide group medical insurance for their team and this leads to less engaged, less focused and less healthy individuals who don't have the peace of mind and clarity needed to succeed.
Offering group medical insurance is a huge opportunity to capitalize on and will aid in the success of the organization to become viewed as a market leader with one of the few that are looking after the health and well-being of the team.
It may be true that group medical insurance seems expensive however there are techniques and multiple options to reduce the costs; additionally as noted above a good group health insurance policy is likely to save the organization in the long-term through:
The reduction of sick leaves.
An Increase in employee productivity and staff morale especially when the organization is caring for its employees by bearing the cost of group health insurance and ultimately their well-being.
Why Wait?
There are many insurers in Dubai that provide various group medical plans however it is recommended to select a broker you trust who can guide and advise accordingly on the right plan for your organization at the right value that understands strategically what your company needs and has the right strategic alliances to provide a holistic recommendation.
If you want more information or have questions on how to strategically select the right group medical insurance policy for your organization please feel free to contact me at rghurani@insurewithpetra.com or call me on +971508572428.
https://www.insurewithpetra.com
Helping People Bring Clarity To Their Lives