When it comes to e-commerce, owners tend to put insurance on the back burner. Instead, buyers focus on their need for a product, and sellers direct their attention to the more tangible business assets, which leaves no time or desire to consider insurance policies. However, insurtechs are changing the e-commerce landscape by combining insurance with technology to create new 'embedded' propositions. But what does embedded insurance mean and how can it work to the advantage of your e-commerce?
What is Embedded Insurance?
Simply put, embedded insurance is an insurance product that's directly offered and provisioned within the consumer's journey. It's provided as a native feature, embedded (or integrated) within a platform, marketplace, or ecosystem the buyer is already interacting with, as opposed to being sold outside of the purchase experience at a later point in time. For example, life insurance may be embedded with a college savings plan or student loan application (where parents serve as co-signers on these loans). Not only does this make finding insurance easier for clients, but it also helps entice potential clients who might not otherwise realize they need specific insurance.
 Other examples of embedded insurance offerings might include:
Purchasing travel insurance when buying a flight

Opting for add-in insurance for a new mobile phone

Adding insurance protection to your new home appliances online                          

Many vendors like Ticketmaster offer the chance to add insurance during purchase, so customers can recover the cost of their ticket in the event they can't attend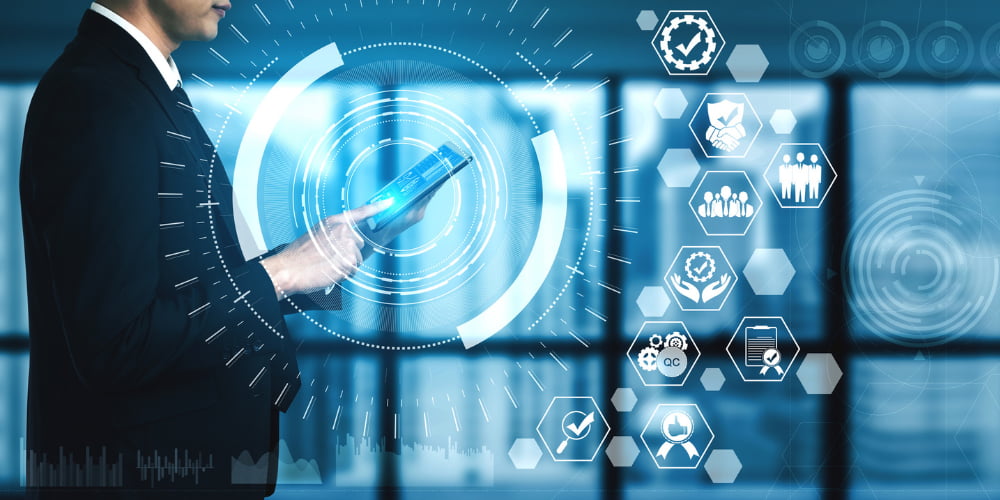 Benefits of Embedded Insurance for Consumers and E-Commerce Based Companies
Convenience
Consumers want to buy more from brands they trust and love the convenience of embedded experiences. In fact, over 60% reported that they'd be interested in buying insurance from a company outside the insurance industry. Embedded insurance streamlines the process of obtaining insurance. For consumers, they can easily purchase insurance simultaneously during checkout. Embedded insurance offerings allow them to purchase insurance policies without contacting another institution or talking to an insurance agent. They simply review the embedded offer during checkout and check a box to obtain the embedded insurance offer. For the e-commerce business, embedded insurance is an additional service they can offer their clients. In making their client's life easier, they are more likely to retain that customer for future purchases. 
Grow a New Recurring Revenue Stream
According to recent reports, the embedded insurance market is expected to grow by 31.9% on an annual basis to reach AED 209292.50 million (US$56,979.8 million) in 2022. If your business could tap into even a fraction of that, you'd have an entirely new revenue stream to boost your bottom line. Best of all, insurance premiums are recurring, with policyholders making regular, repeating payments for a sustained revenue stream. It's also important to remember, you are not necessarily targeting new clients. Rather, you are targeting existing and potential customers when they make complimentary purchases. Every time your customer adds embedded insurance to their purchase, your company will make a commission on the sale. The process is effortless. 
Build Deeper Relationships With Customers
You work hard to build deep relationships with your customers. Embedded insurance gives you another tool to deepen engagement, as your clients rely on your business to protect what's most important to them. This relationship helps you provide insurance offerings they will need based on their personal preferences and past purchase history. 
No two customers are alike. Their purchasing preferences, motivations and decisions are different from someone else's. As we all know, when we buy anything online (or even just browse), we're providing data. This same data enables e-commerce stores to provide better insurance recommendations based on your specific needs. Embedded insurance provides relevant, personalized coverage by bundling protections per customers' needs. This data can also help e-commerce brands determine future products and services they could provide for their target client base. 
According to our poll, embedded insurance offerings help companies generate new revenue streams, enhance core organizational propositions, retain existing customers, and attract new ones. Yet very few companies have a coherent embedded insurance (or finance) strategy in place. 
Embedded Insurance for E-Commerce Brands with Petra 
The insurance industry is enormous, and it's only getting larger. E-commerce companies can profit from this growth by partnering with reputable insurance providers to add embedded insurance offerings to their point of sales. It's time to embrace and understand the 'the art of the possible." At Petra Insurance Brokers, we help leaders across all industries harness the power and potential of incorporating embedded insurance offerings into their point-of-sale offerings. 
Together with Cardea (https://cardea.cc/), the professionals at Petra enable eCommerce businesses to avoid outdated, expensive, and ineffective channels to effortlessly embed insurance offerings into their checkout process with a few simple lines of code. Leveraging our partnership with Cardea, we empower companies to provide their customers with embedded insurance offerings tailored to their specific needs and target demographics in as little as 30 seconds.