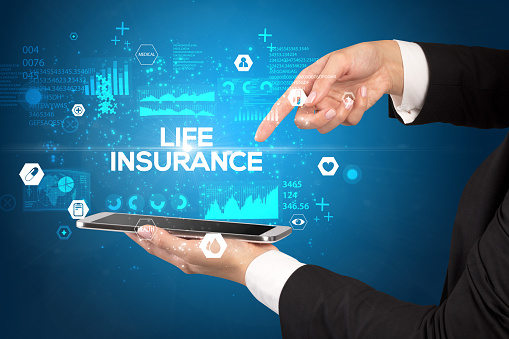 As we move into 2022 and beyond, insurers will invest considerably in reimagining the customer's journey across the lifecycle of their policy, with a focus on life insurance. In particular, the need for life insurance has been brought to the forefront and gained significant visibility since COVID-19 struck. The health and well-being of self and loved ones have become a priority. Protection solutions, including life and health insurance, have become an essential requirement in every financial portfolio.
Despite the fallout of the pandemic, adversity brought out the best in the insurance business and created a wide range of innovations, particularly regarding life insurance.
1. Purchasing Methods
Where once consumers were more comfortable working directly with a broker or agent in-person, they have become more comfortable buying their life insurance policies and interacting with their agents digitally on various platforms. For example, many companies offer easy-to-navigate insurance portals where their clients can compare insurance rates in as little as 30 seconds. At Petra, our innovative insurance quote portal empowers clients to get their insurance quotations quickly and transparently (in as little as 30 seconds). Not only can you gain quick access to the best quotes to meet your specific needs, but you'll get your quotes in a manner that's not intrusive to your data. 
2. Embedded Life Insurance Offerings
As the name suggests, embedded insurance integrates insurance purchases into the sale of complementary products. The basic premise is to find relevant places to offer life insurance, such as a college savings plan and student loan application (where parents serve as co-signers on these loans). Life insurance providers would then partner with the companies and platforms that offer such purchases to create a simple, digital offering at point of sale. Not only does this make finding life insurance easier for clients, but it also helps entice potential clients who might not otherwise realize they need life insurance.
3. Wearables & Smart Device Technology
As more and more people invest in life insurance policies, life insurance providers are leveraging the power and reach of smart wearables (such as watches and rings) to track health and lifestyle. Not only will this help during the underwriting process, but consumers are more apt to wear these devices during the life insurance underwriting process due to their ability to enhance fitness and reduce their premiums.
4. InsurTech Will Continue to Rise as Carriers Seek New Capabilities
InsurTech refers to any new technology introduced to insurance geared towards improving the efficiency of the insurance industry. InsurTech powers the creation, distribution, and administration of the insurance business. By leveraging artificial intelligence (AI), machine learning (MI), Internet of Things (IoT), smart apps, blockchain technology, and other technologies, agents and brokers will be able to streamline aspects of insurance that once took weeks or months to process. New technologies and intelligent insurance solutions benefit the life insurance sector by providing:
Quick and efficient insurance quote portals which provide access to the best coverage to meet lifestyle and budget

Easy to use apps to submit claims (such as using a smartphone to file an auto claim)

Smart solutions to process claims quickly for accurate and efficient timely payouts

And more
5. Data Science & Analytics
In the next few years, there will be a huge emphasis on building and nurturing date-related technologies, such as collection, protection, and analytics. AI and machine learning (ML) can provide deeper insights into customer needs, trends, and personas which provides new avenues to meet their needs. ML is also poised to play an essential role in optimizing risk prevention, customer retention, etc.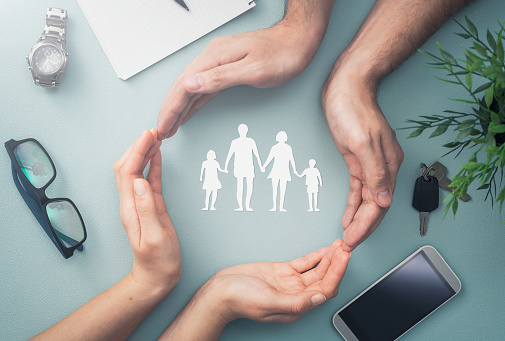 Life Insurance with Petra
According to the Zurich 2022 Customer Benefits Paid Report, between January 2019 and December 2021, 52% of total customer benefits paid out were for life insurance claims, with 47% of claims being paid for critical illness, 0.9% of claims paid for permanent and total disability, and 0.1% of claims paid for hospitalizations. The average age for life coverage claims was 54, with the youngest claim for a 28-year-old.
Claims breakdowns were as follows:
| | |
| --- | --- |
| Male | Female |
| 41% Heart attack and stroke | 41 % Cancer |
| 25% COVID-19 | 17% Heart attack and stroke |
| 15% Cancer | 17% COVID-19 |
| 12% Other illness (pancreatitis, organ failure, and other unspecified natural causes) | 21% Other illness (pancreatitis, organ failure, and other unspecified natural causes) |
| 7% Accidents | 4% Accidents |
While it's not fun to think about your unexpected death, it's essential to be prepared. Life insurance helps your family and loved ones pay off debts in the event of your death. Depending on your specific needs, you can select term life insurance or whole life insurance for the amount of coverage to alleviate financial burdens when you are gone. At Petra Insurance, we take pride in helping our clients find the best coverage to protect their loved ones and legacy. Regardless of your medical history or age, our team of advisors is ready to help you review your existing coverage or provide a quote for new coverage to ensure you're protected all year round.