As an adventurer, you are acutely aware that there can be risks involved in travel. At Petra Insurance, we are fellow world travelers and adventurers. Like you, we relish in the excitement when we travel and love the thrill that comes with testing our boundaries. When it comes to travel insurance, we don't just talk the talk. We walk the walk and have personally witnessed the benefits of travel insurance. From high altitude trekking to the tip of Mera Peak to exploring the Amazon, we know how important it is to be completely covered by the proper travel insurance before you head out on your next great adventure.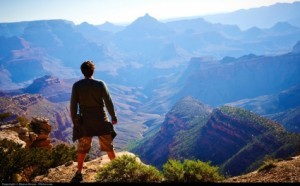 We want to help you achieve your dreams while setting your mind at ease for any unplanned mishaps that could happen along your journey. Recently we pieced together comprehensive travel insurance for a group of trekkers coming together from the UAE and Jordan, preparing them for their international adventure to Mera Peak. This was no easy task. With multiple individuals traveling from different countries, high-risk activities and many other variables to consider, we needed to find the right plan to help them achieve their dreams.
Using the combination of our processes, technology, and innovative interactive portal, Petra Brokers were able to leverage international connections, connecting people across the continent to the right insurance. Not only are they now fully prepared for the adventure of a lifetime, but they can also enjoy every moment with the clarity and added peace of mind of knowing that they are fully covered in the event of a travel emergency.
What Type of Travel Insurance Should I Purchase?
Not all travel insurance is packaged the same. All travel insurance policies have specific benefits and exclusions, so it's necessary to choose the plan that best protects your interests while you travel. Whether it's two days or two weeks, there is a plan for you.
General Travel Insurance
General travel insurance policies are typically "pre-packaged" and available from most insurers. They cover a broad range of circumstances, based on certain variables and criteria of your travels. For example, where are you traveling? How long will you be traveling? What will you be bringing with you?
Typically, general travel insurance policies extend coverage for:
Delay, loss, or theft of luggage and personal items
Assistance for ID protection
Cash advances and prescription replacement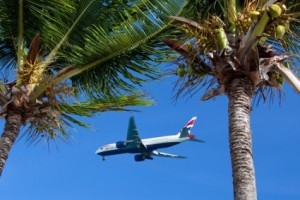 Specialized Travel Insurance
Specialized travel insurance plans are tailored to meet the specific needs and requirements of your next big adventure. These plans are ideal for travelers who plan on adding exciting thrills to their itinerary and include coverage for medical emergencies and evacuations. Depending on the package you build, they may also reimburse you for trip cancellations and trip interruptions.
Medical Emergencies and Evacuation Coverage
If there is one reason to buy travel insurance, this is it. People across Jordan and the UAE often come together to achieve their dreams, seeking their next big thrill! This requires a risk or two and whenever there are risk insurance enters into play. The last thing you want to come home to is a mountain of bills because you neglected to include medical coverage in your travel insurance.
Hospital bills can approach $10,000 per day, and emergency evacuation can easily exceed $100,000. In 2014, Petra Insurance Brokers provided coverage for 20 people from across the Middle East who traveled to Tanzania to climb Mount Kilimanjaro. In less than a week, we were able to put together specialized coverage that included personal accident, death, and disablement of up to $10,000,000.
When purchasing your travel insurance policy be sure to take the time to read the emergency medical coverage in detail. Pay close attention to the areas of coverage for emergency evacuation and limits on medical expenses. Be sure to take note of the general exclusions, which are outlined in the description of the coverage (policy wording). This will ensure you choose a policy that covers your riskier and more exciting activities!
Trip Cancellation/Interruption Coverage
Why on earth would I cancel my trip? I've been planning it for months! Well here's the thing, we never intend to cancel our trip, but unforeseen events beyond of your control may leave you no choice. This type of coverage covers the costs to cancel all or part of your trip including other pre-booked expenses in particular circumstances. From sudden illness or serious injury to natural disasters, you want to protect your financial investment.
Not to mention, we live in a volatile and politically charged the world and this aspect of travel insurance cover any pre-paid flight or tour that has been delayed or canceled for circumstances beyond your control. For example, back in February of 2013, the record-breaking snowstorm Nemo forced the cancellation of over 3,700 flights. You can bet many of those individuals wished that they had purchased the protection of travel insurance.
In most cases, your travels will go off without a hitch. You won't have to experience the ordeal of becoming seriously ill or injured in a foreign country or arriving in paradise only to realize the airline has lost your luggage. However, in the event of a problem you want to be fully supported and protected financially. For that reason alone, travel insurance is worth every cent!