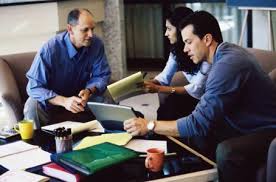 Traditionally, the primary role of the insurance broker was to provide advice on the selection of insurers. In the case of larger firms, the broker would also provide risk survey services. In recent years, the entire process of managing and assessing risks has become more sophisticated. Subsequently, clients are relying more and more on the expertise of their local insurance broker.
Insurance brokers add value and are increasingly relied upon for their expertise. From the individual looking to purchase home insurance to large organizations and everything in between, clients rely heavily on their broker to provide risk management and insurance services. As clients' risks become more complicated and their insurance coverage increases in value, it becomes necessary to include a professional broker to help in exploring options to fully cover total risks and exposures. As the need for broker experience is increasing, that old myth that requiring insurance brokers would increase the cost to customers is disappearing. In actuality, when they work with the right broker/advisor the client will most likely save money, as the advice they receive is aimed at ensuring they purchase the right insurance package (i.e. they are not over insured or underinsured).
Becoming a trusted risk advisor
Today, executing a deal with the client involves more than finding the right policy to cover their needs. To transition with the times, a broker needs to become a trusted and reputable risk adviser. The broker's role has evolved from offering guidance and arranging a policy into a partnership with their client. This relationship includes taking a collaborative approach to assessing the client's risk needs and engaging in risk-based discussions.
As larger companies are becoming more aware of the necessity for risk management, the need for qualified brokers is growing. Broking now includes a far more sophisticated understanding of the risks facing businesses. It is imperative that the broker becomes fully involved in the risk assessment process to offer creative, comprehensive solutions to cover the full scope of their clients' vulnerabilities.
Cultivating relationships with your clients
Experienced brokers have a thorough understanding of their client's requirements. They cultivate long-term relationships with insurers in the local, regional and international markets, which enable them to deliver services that are beyond the scope and expectations of their client.
The complexity of risks for organizations of all sizes has developed an increase in the demand for the professional knowledge and expertise offered by brokers. Clients now understand that brokers leverage their relationships with worldwide insurance and reinsurance markets to secure optimal terms and to generate sufficient interest and capacity for their risks. Their assistance goes far beyond simply finding the right policy.
Adding value to insurance programs
A significant portion of insurance broking centers on consultancy, which enhances and adds value to the client's risk management programs. The broker's analysis and recommendations are geared towards providing comprehensive solutions at the most economical terms and conditions for each client. Essentially, the best brokers leverage their relationships with industry specialists, while using their business knowledge, experience, technical strength and insurance market influence to achieve the best results for each client.
Most importantly when the going gets tough your broker will help you with your insurance claims. If you have to file a claim, your broker will use their knowledge, expertise, and contacts to support your case. In other words, their role is to serve as your claims support advocate to help ensure that you receive all of the aspects covered in your policy.
Brokers and the reinsurance market
At times, the risk factors impacting a client require collaboration with a reinsurance market. Depending on the scope of analysis, the risk may be spread amongst several reinsurers. This is when the reinsurance brokers become involved, assisting with the complex process of placing different reinsurance programs that could attach at different levels, varying in type based on the individual needs of the client.
Brokers work with multiple reinsurers across a wide geographical scope with the aim of supporting clients' insurance programs. They help insurance carriers spread the risk factors in their portfolios according to industry, geography, volume, line of insurance and other mitigating factors. This reduces the potential for reinsurers to become over-exposed in a particular region or with a particular type of risk.
How to select your insurance broker?
Did you know that there are around 160 insurance brokers in the UAE? Here are a few things to consider when you are looking to partner with an insurance broker:
Carrier Availability

: Will your insurance broker analyze the marketplace on your behalf, or do they represent only one carrier? Keep in mind that no insurance company can be all things to all people. You need to work with an adviser who will bring the marketplace to you. Your broker should help you review options from multiple carriers to best cover all of your risk needs.

Communication Style:

Each one of us has a distinct communication style. You need to make sure your broker's communication style works with your communication style. Clear, open communication is the key to selecting the right form and amount of insurance. If your communication style does not mesh with the insurance adviser's style, you aren't starting off on the right foot. Move onto someone who you can speak opening with.

Compensation

: Be sure to ask your potential broker how they get paid. For example, does their compensation change among carriers? It's also important to ask how often they suggest evaluating your personal situation to be sure your coverage is adequate and correctly aligned with your financial goals.

Credentials

: Generally, qualified insurance brokers have professional certification in insurance and/or financial planning. Look for a broker who has taken the time to further his/her expertise in their field. Although having an insurance license does not necessarily mean your adviser is qualified, it does show that they have taken the time to invest in their career. Be sure to ask for both professional (peer) and personal references.

Meet Face-to-Face:

The initial meeting with a potential insurance broker should always be face-to-face. Do they appear to be organized? Where they prompt and courteous? A meeting at the insurance broker's office will provide valuable insight as to how they operate and interact with their clients.
On a day-to-day basis, individuals and companies have to deal with the enhanced risks associated with the political, environmental and economic challenges that they face in their geographical region. The nature, variety, and size of those risks are always evolving, and the impact of some can be financially devastating. Brokers leverage their knowledge, expertise, creativity and industry connections to find the right solutions to complex risk issues. The role of an insurance broker is becoming increasingly more relevant and the number of clients choosing to employ the services of brokers will continue to rise.