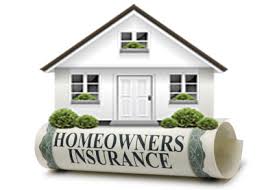 Home insurance is not a luxury; it's a necessity. Very recently the roof of my family home collapsed. It was devastating. Where would we live while the repairs were made? Who would cover the costs of repairs? Luckily, I had home insurance and I was able to take my family to a nearby hotel. Our home insurance policy not only covered all expenses to repair my home, (minus our deductible) but it also covered the cost of our hotel while our home was unlivable. It was such a relief emotionally and financially!
Do you have home insurance?
According to a recent report by the Money Doctor, 86% of UAE residents currently do not have home insurance. In Dubai, as little as 5% of residents are covered in the event of a home fire, despite some policies costing less than 1 dirham ($0.27) a day. A homeowner's insurance policy can save you thousands, possibly millions of dirham if your residence is damaged or destroyed. Not to mention, your home insurance policy will offer you the peace of mind that comes with knowing your family will be taken care of in the event of a disaster.
Whether you are purchasing your dream home or renting a villa or an apartment, unexpected events such as a fire, flooding, or natural disasters can cause extensive damage to your property and personal belongings. If you don't have insurance, you will have to pay for these damages out of pocket and it can become expensive very quickly!
How does homeowner's insurance work?
When your home sustains damage caused by flood or fire (etc.), you contact your insurance company right away and file a claim. After your insurance claim is filed, the company will send out an adjuster to assess the damage. Based on the adjuster's notes and recommendations, the insurance company will offer you a sum of money to repair the damage and settle the claim.
What does homeowner's insurance cover?
Generally, homeowner's insurance covers damage to your home caused by fire, theft, flooding, and certain natural disasters. Depending on your location, you may need to obtain additional coverage for damages caused by flooding and earthquakes, as these potentially devastating events are not covered in basic home insurance policies. Home insurance also protects you from liability in the event someone is injured in your home.
Are you a renter?
As a renter, you need to invest in home contents and personal possessions insurance. Home contents insurance covers your personal items that remain in the home, such as appliances, furniture, decor, etc. Personal possessions insurance covers valuables items such as electronics and jewelry. This insurance will repair or replace your items following damage from fire, flooding, theft or vandalism. While home contents and personal possessions insurance are sold to renters, it is your landlord's obligation to have an ongoing building insurance policy on the apartment or villa itself.
Are you a homeowner or landlord?
If you own your home or are thinking of purchasing a home, building insurance should top your list of priorities. Building insurance covers the construction of your home, essentially the "brick and mortar" of your home (i.e. the walls, roof, windows, etc.).  In the event of damage caused by fire, flooding, natural disasters, theft, or vandalism these sections of your home would be covered by your policy. In some cases, building insurance also includes missed rent, lock replacement, and tenant liability (if you are a landlord). Once you purchase your home insurance policy, you should also add the home contents and personal possessions coverage mentioned above to sufficiently protect your home and everything inside it.
The moment I looked up and realized that there was a gaping hole in my ceiling I could have lost it all (financially that is). Luckily, I had the foresight to invest in a comprehensive home insurance policy. Without coverage, I would have been left carrying the bill for all of the damages. At Petra Insurance we can build a plan that fits your life, protecting your home, belongings and family from the unknowns of the world. While we hope you will never need to use it, we want you covered just in case!