In 2018, the UAE was ranked one of the Top 10 most efficient healthcare systems in the world. With a highly developed health infrastructure with a high standard of health care, medical facilities throughout the UAE are modern and easily accessible for both locals and expats alike. In particular, in Dubai and Abu Dhabi, both public and private hospitals offer premium healthcare. 
Whether you are relocating for the short term or long term, it's important you understand everything you need to know about health insurance in the UAE before you arrive. Not only are there new health care coverage packages but there are also an increased number of medical providers throughout the UAE. 
With all of the moving pieces, it can feel overwhelming to locate the right coverage. So the insurance experts at Petra have put together this guide to help you understand everything you need to know about health insurance in the UAE.
Cost vs. Quality of Healthcare in the UAE
Like in many other countries, when it comes to cost – you get what you pay for. For UAE nationals, public hospitals and clinics are low-cost-to-free. Expats must pay a fee and can only access the public hospitals and clinics if they have a health card. With ultra-modern equipment and highly-skilled doctors and surgeons from around the globe, you can rest assured your medical needs will be well taken care of.
Does the UAE Have Free Public Health Care?
Like many other countries, public healthcare services are administered by the various regulatory groups in the UAE. In particular, the Ministry of Health and Prevention, Health Authority-Abu Dhabi (HAAD), the Dubai Health Authority (DHA), and the Emirates Health Authority (EHA) create guidelines and regulations for healthcare. As mentioned above, medical care for UAE nationals is low cost and free. Non-residents and visa holders will have to pay significantly higher fees for treatment in a clinic or hospital. However, these costs are minimized by investing in comprehensive health insurance coverage.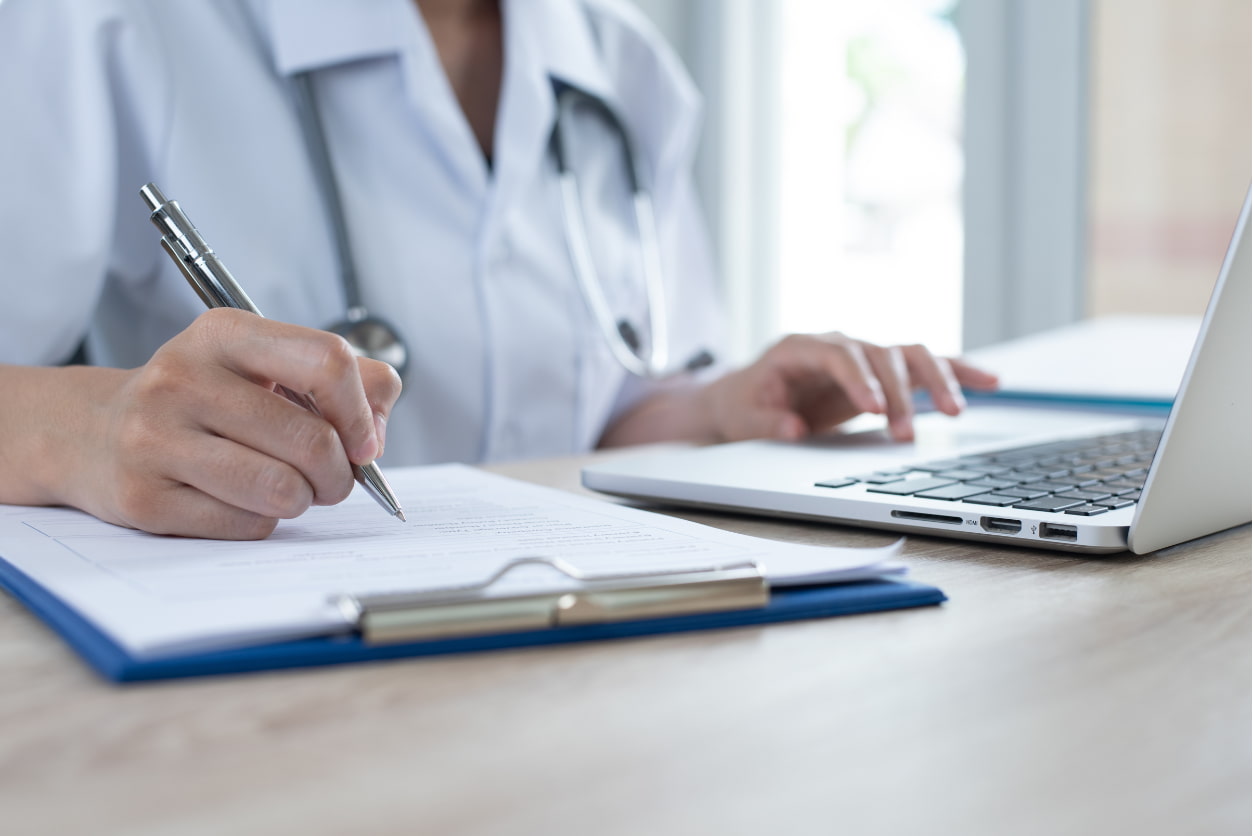 UAE Public Healthcare Coverage Inclusions
While public healthcare benefits range between each emirate, you can expect a certain level of coverage. In general, public healthcare provides coverage for the following:
Emergency care

Maternity coverage

Preventative care (such as general examinations, diagnostic and treatment tests, routine lab work, radiology services,

physiotherapy services, and prescription medication)

Preventive medicine and services (such as vaccinations and immunizations in children, booster immunizations in adults)
The following services are not included and require additional/supplemental insurance coverage:
Dental care

Hearing and vision aids

Alternative medicine (such as chiropractic care, acupuncture,etc.)

Physiotherapy

Vision correction surgery (such as laser surgery)

Cosmetic surgery

Mindfulness
Mandatory Health Coverage
The Health Insurance Law of Dubai No 11 (2013) requires all residents to have a basic level of health insurance coverage which meets or exceeds the minimum benefits laid out by the DHA. The level of health insurance must meet or exceed the minimum benefits stipulated by DHA. In Dubai, employers are legally obligated to provide medical coverage for their employees. The law also states that employers must not deduct the salary of the employee to provide health insurance.
If your employer does not provide healthcare for you or your dependents, you can either take on a private healthcare plan or opt for the Essential Benefits Plan (EBP). The EBP provides the same coverage as the UAE public healthcare. However, it is only available to individuals who earn less than 4,000 AED per month (1,090 USD).
The extent of coverage mandated by No 11 for employers and their dependents is determined by the employee's salary and designation. The extent of coverage and type of policy/scheme will determine the out of pocket cost of your medical services.
Can an Insurance Company Deny Coverage for Pre-existing Conditions?
As per the guidelines of The Dubai Health Authority (DHA), no insurance company can deny coverage for chronic conditions. However, insurance policies may impose a waiting period before medical coverage applies to any pre-existing conditions. Typically, individuals need to wait a specific amount of time, usually six to twelve months, before pre-existing and chronic conditions are covered within their medical policy. During this time, the insurance company will cover emergency life-threatening claims even when it is due to chronic or pre-existing conditions during the waiting period. In some cases, pre-existing conditions will be covered at a higher premium.
Maternity Insurance in the UAE
Maternity health insurance is provided as mandatory coverage under your basic plan. However, this basic coverage only covers routine prenatal and delivery care costs. More comprehensive services can be purchased as an add on to your larger health insurance plan to cover medical expenses associated with potentially complicated pregnancies, including post-pregnancy procedures and treatments. 
Maternity add-on coverage is designed for couples who plan on having a family. Depending on your needs, maternity coverage can include coverage for pregnancy and childbirth expenses such as medications, diagnostic tests, postnatal visits, hearing tests, as well as unfortunate circumstances, birth defects, and complications during pregnancy and childbirth.
How to Obtain Health Insurance Quotes in the UAE
With so many insurance companies and policy levels to choose from, finding the right one to meet your needs can feel overwhelming. Luckily, the insurance professionals at Petra have created an easy to use insurance quote portal to find you the right plan in as little as 30 seconds. With close to 10,000 plans available in the UAE alone, our health insurance quote portal allows you to find your tailored plan in seconds without the headaches. Simply enter your information, upload your documents, make your payment, and you're covered!
Petra Insurance Quotes
Life is full of unexpected mishaps. It's better to be safe than sorry with insurance that works to protect your future. As Dubai's premier car, health, and travel insurance providers, we'll not only protect your financial investment, but we'll also protect your peace of mind.
If you're interested in learning more about our insurance policy offerings, contact a member of our team to learn more. Better yet, get your 30 insurance quote today!