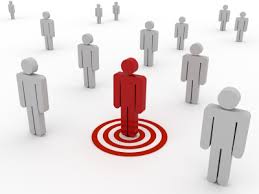 If you have a family, you probably know life insurance can help protect your loved ones financially if you pass away. So in the same way you have a product designed to help protect your business. It's known as Keyman insurance.
Keyman Insurance is designed to financially protect businesses from the effects of death or prolonged illness of staff who are vital to the prosperity of the business. This might be the business owner, founder or an employee your company simply cannot do without. Whether you are a limited liability company, partnership, sole proprietor or sole trader, the risks are the same.  
Keyman insurance cannot replace the person of course, but it can provide the company a lump sum cash injection to buy time and cover the costs of staffing, recruitment, salaries, loss of profits, and where necessary, help pay off debts, distribute money to investors, severance pay and help wind down the business down in an orderly manner. In tragic situations, keyman insurance gives your company many options other than bankruptcy or immediate closure.
Keyman insurance is one of the most overlooked insurances for businesses today.
A simple Keyman policy can help address any one, or more, of these five primary situations:
Covering the "key person" that brings in a large percentage of profits or revenues for the business.

Covering a business partnership – where each partner wants to be able to buy out the other's shares (or share value) in case of an untimely death or prolonged illness.

Covering liability to the bank – In most cases, banks may require a business to take out a keyman insurance policy before it can approve a business loan (This is sometimes called collateral assignment).
It can be difficult to put a monetary value on a person and the work they do for your company, so these policies are often for a specific monetary value that is agreed upon in advance when the policy is purchased.
One broad rule of thumb is that your key person should be covered up to either twice their contribution to gross profits or five times their contribution to net profits. It will of course depend on your business and the people you are insuring, so it's always best to get expert advice.
Increasingly, we're seeing that external investors or lenders are helping derive the sums assured for Keyman Cover. Some require a benefit that's at least sufficient to protect the value of their investment (loan amount).  But, more demanding investors also want to see their projected returns covered too. And quite rightly so!
A lot of the companies we speak to seriously underestimate the level of Keyman Life Insurance they need and risk under-insuring their key people. Often, a good starting point is to calculate a key person's contribution to gross profits – although this can still be low in the case of start-ups.
You also need to make sure you've covered any business debts such as loans, overdrafts or directors' loans. These can be like landmines for a business that suddenly loses a key director.
The payout from your policy can be used however the business sees fit.