Motor insurance is a vital aspect of vehicle ownership, providing financial protection in the event of accidents or unforeseen circumstances. In the United Arab Emirates (UAE), motor insurance comes with its own set of advantages and disadvantages. Understanding these pros and cons can help individuals make informed decisions when selecting motor insurance in the UAE.
Advantages of Motor Insurance in the UAE
The UAE insurance market, rich with competition, often results in more affordable premiums and diverse coverage options for consumers.
Third-Party Liability Coverage: A minimum mandatory coverage, third-party liability coverage provides protection in the event of causing harm or injury to any third party or their property while using your vehicle. However, it does not provide coverage for any damage or loss to your own vehicle. This mandatory coverage safeguards policyholders from financial responsibilities if they cause harm to someone else's property or injure another person in an accident and prevents individuals from bearing substantial expenses during such circumstances.
Comprehensive Coverage Options: provides complete protection for your vehicle in the event of an accident (regardless of whose fault it is). Policyholders can choose additional coverage such as own damage coverage, which protects their own vehicle against theft, vandalism, and natural disasters. This comprehensive coverage offers a higher level of protection and peace of mind.
Competitive Market: The UAE insurance market is highly competitive, with numerous insurance providers competing for customers. This competition often results in more affordable premiums and diverse coverage options. Policyholders have the opportunity to compare different policies and choose the one that best suits their needs and budget.
At-Fault System: In contrast to the no-fault insurance systems in Canada and the UK, the UAE operates on an at-fault system. This means the insurer of the at-fault driver bears the cost of an accident and responsible drivers are not required to subsidize the risks associated with high-risk drivers, potentially leading to lower insurance costs. Although this might complicate claim settlements, it typically reduces premiums for cautious drivers who don't subsidize high-risk ones.
Additional Benefits and Services: Many motor insurance providers in the UAE go beyond basic coverage by offering additional benefits and services. These may include 24/7 roadside assistance, emergency towing, rental car services, off-road coverage, and more. These added services enhance the overall customer experience and provide extra convenience and support in times of need.
Peace of Mind: Motor insurance in the UAE offers peace of mind to policyholders, knowing that they are financially protected in case of accidents, theft, or damage to their vehicles. It eliminates the stress and financial burden that can arise from unexpected situations, allowing individuals to focus on their daily lives without worrying about the potential costs associated with such events.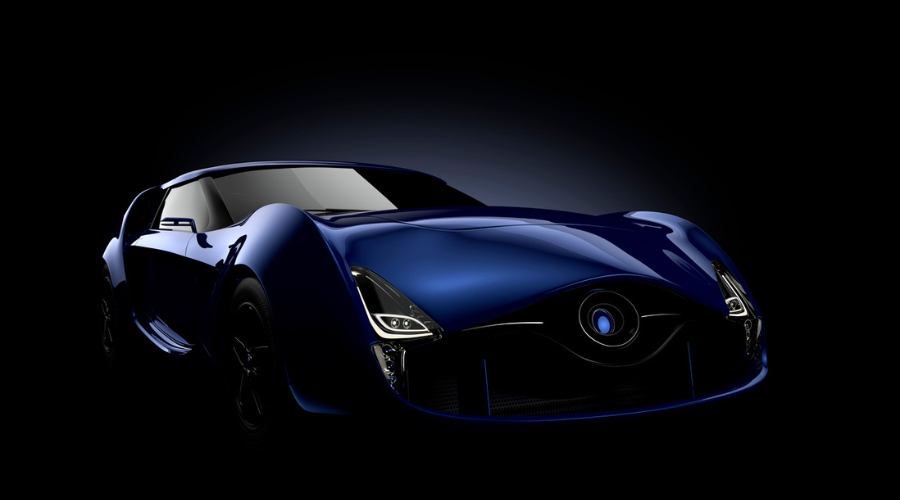 Challenges of Motor Insurance in the UAE
Motor insurance in the UAE presents certain challenges despite its benefits. One significant drawback can be found in the cost of comprehensive insurance, which is influenced by the country's prevalence of luxury car ownership and expensive spare parts. Unlike the UK and Canada, where insurers heavily consider personalized risk assessments, UAE insurers primarily base premiums on the age of the vehicle and the driver's nationality. This difference may be perceived as less fair and reflective of individual circumstances. However, these prices generally remain competitive or even more attractive compared to the UK and Canada. For instance, while motor insurance in the UK can be costly, especially for young drivers, the market offers flexibility through innovative coverage options like telematics or 'black box' policies that monitor driving behavior, granting safe drivers access to affordable premiums. Similarly, Canada utilizes personalized risk assessments, but its no-fault insurance system may result in higher premiums for low-risk drivers who inadvertently subsidize high-risk drivers.
Additionally, insurance fraud in the UAE is on the rise, presenting a significant challenge to the industry. Staged accidents, false claims, medical fraud, vehicle theft, and fraudulent policies contribute to this trend. Organized fraud rings further complicate the situation. Weak regulatory enforcement allows fraudsters to exploit gaps. To address this issue, insurance companies are investing in advanced technology and data analytics. Collaboration between insurance firms, law enforcement, and regulators is essential. Public awareness campaigns and stricter penalties can act as deterrents. Combating insurance fraud requires a multi-faceted approach involving detection, prevention, and prosecution to protect both insurers and policyholders.
It's important to note, the drawbacks of car insurance vary depending on individual perspectives. For some, the cost may be a concern, while others may find the basic deductible for own-faulty claims burdensome. Nonetheless, motor insurance holds significant importance in today's world. Particularly in the UAE, where the number of cars on the road is 3.5 million, accounting for approximately 37% of the total population of 9.4 million. With such a high number of vehicles, the risk of collisions increases significantly. Therefore, obtaining coverage is always necessary, regardless of any potential disadvantages.
Protect Yourself with Petra Motor Insurance
If you are seeking reliable motor insurance that offers excellent coverage and competitive premiums, the professionals at Petra have got you covered. Our policies provide third-party liability coverage as a legal requirement, ensuring you have the financial protection you need in case of an accident. In a competitive market, we offer diverse coverage options to suit your specific requirements. Moreover, our commitment to customer service means that we go the extra mile by extending services like roadside assistance and off-road coverage. Contact a member of their team today. You can also reach out to learn more on Facebook, Instagram, Twitter, and LinkedIn. Ready to explore insurance quotes? With Petra's online insurance portal you can get your insurance quotes in as little as ten seconds.