According to Dubai's Health Law No. 11, all residents, expats, and dependents are required by law to carry health insurance. Your health is your most valuable asset, and when your health is in jeopardy, you need to know your medical bills will be covered. Medical insurance provides coverage for medical expenses relating to an accident or illness. 
When it comes to pre-existing medical conditions, you may have a few questions and concerns. For example, will a certain condition be covered? Will your premium costs be increased due to pre-existing conditions? Is there a waiting period before these conditions are covered?
There are many factors to look at when purchasing a health insurance policy. Here are a few key points to keep in mind when it comes to pre-existing conditions.
Pre-existing medical vs. chronic conditions
Many people think that a pre-existing condition is any condition an individual currently has while purchasing medical insurance. However, a pre-existing condition not only refers to an illness a person has at the time of purchasing a policy but also includes a thorough medical history of any condition the potential policy has had in their life. These conditions can range from past hospitalizations, surgeries, and injuries to current/past medications and any signs or symptoms of medical conditions (such as heart disease, high blood pressure, diabetes, cancer, kidney failure, etc.).
In other words, a pre-existing condition is a catch-all parse for any disease, condition, or injury you've had within your medical history. Generally speaking, a pre-existing condition is "any condition for which the patient has already received medical advice or treatment prior to enrollment in a new medical insurance plan."
A chronic medical condition is any injury or illness which has one or more of the following features:
Illness or injury requires long-term treatment to manage or control symptoms.

Illness or injury requires rehabilitation for recovery.

A chronic condition continues indefinitely and has no known cure.

A chronic condition may go into a period of remission but it always comes back.

A chronic condition is typically terminal or life-threatening.

It requires long-term care and monitoring (such as medical exams, medications, surgeries, etc.).
Chronic conditions can also be pre-existing conditions if they have been diagnosed prior to obtaining medical coverage. Examples of chronic conditions include arthritis, asthma, stroke, epilepsy, multiple sclerosis, diabetes, heart disease, Crohn's disease, etc.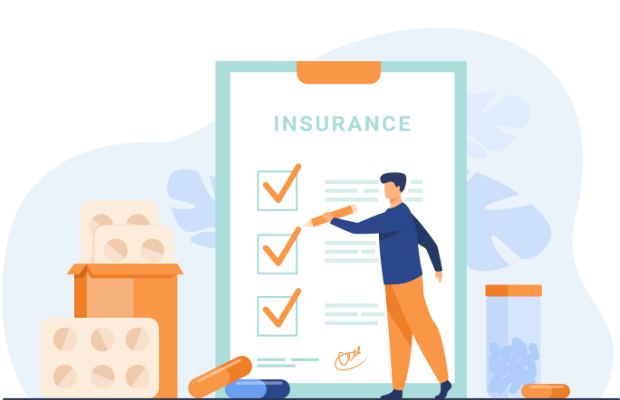 Can an insurance company deny coverage for pre-existing or chronic medical conditions?
As per the guidelines of The Dubai Health Authority (DHA), no insurance company can deny coverage for chronic conditions. However, insurance policies may impose a waiting period before medical coverage applies to any pre-existing conditions. Typically, most patients need to wait for six months before pre-existing and chronic conditions are covered within their medical policy. However, this does not mean the insurance company can deny an emergency life-threatening claim even when it is due to chronic or pre-existing conditions during the waiting period.
While an insurance company can't deny you coverage for your pre-existing medical or chronic conditions, they can:
Include up to a 6 month waiting period until pre-existing conditions are covered.

Charge higher annual premiums for pre-existing conditions.

 Include a waiting period

and

higher annual premiums for pre-existing conditions.
What happens if I need emergency care for my pre-existing condition during my wait period?
Currently, the DHA requires coverage of life-threatening emergencies to provide coverage to ensure the patient's stabilization during an emergency event. DHA Circular PD 02/2017 states "Any emergency medical condition regardless of the initial cause must be covered until stabilization. Stabilization may occur in the Emergency Department or following emergency In-Patient admission. This includes all standard exclusions e.g.including (but not limited to) Road Traffic Accidents, Work-Related Injuries, etc." Additionally, "The health insurer then has the right to subrogate the claim against the appropriate policy/s accordingly. Where there is no alternate insurance to recover the claims paid, the insurer must settle the claim until stabilization at a minimum."
For example, if a patient has heart disease and during their 6 month wait period they have a heart attack while  at work, the insurance company would be held liable for any emergency services required to stabilize the patient, such as the trip to the emergency room. Any follow-up or subsequent medical procedures/medications required after the patient is stabilized may not be covered during the waiting period.
Interested in learning more about pre-existing conditions and medical insurance in Dubai?
Dubai requires all residents, expats, and dependents are required by law to carry health insurance. However, these policies can be complex, especially when it comes to finding coverage for pre-existing and chronic conditions. Luckily, the insurance experts at Petra are here to help.
Contact a member of our team today. You can also reach us on Facebook, Instagram, Twitter, and LinkedIn.