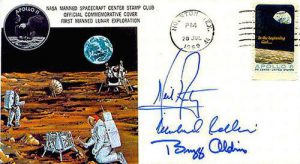 With the recent announcement that Hazza al-Mansouri, 34, and 37-year-old Sultan al-Neyadi, will be the first astronauts sent to space from the Emirates – it's an exciting time for space exploration in the UAE!
According to Sheikh Mohammed, the UAE has its sights set on space with a programme worth 20 billion dirham ($5.4 billion). This innovative astronaut programme would make the UAE one of only a handful of states in the Middle East to have sent a person into space, making good on a pledge to become a global leader in space exploration.
Additionally, the UAE is planning to build a "Science City" to replicate life on Mars with a lofty goal of establishing the first human settlement on the red planet by 2117.
Apollo 11 Astronauts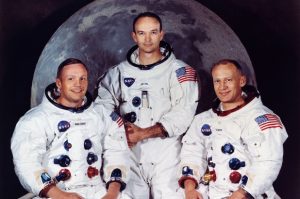 Apollo 11 was the spaceflight that landed the first two people on the Moon. Mission commander Neil Armstrong and pilot Buzz Aldrin, both American, landed the lunar module Eagle on July 20, 1969, at 20:17 UTC.
For Armstrong and Aldrin, it was the opportunity of a lifetime to play a role in history. They were about to embark on a mission that was more dangerous than anything any other human has ever done before. As exciting as this time was, they both had families they were leaving behind on earth, and there was a real chance they would not be returning.
Untouchable and Uninsurable
As you can imagine, taking out a life insurance policy in 1969 to cover accidental death on a trip to moon was unheard of. At the time, government regulations forbid NASA themselves from providing life insurance for the astronauts.
Not surprisingly, a life insurance policy for someone about to rocket to the moon would cost a fortune. And even if they could find a private insurance company willing to take such a large risk, they would not be able to afford the sky high premiums.
Literally uninsurable and unwilling to accept the alternative, it was up to the Apollo 11 astronauts to find creative ways to financially support their families in the event of their untimely deaths.
"Life Insurance" Postcards
Neil Armstrong had something going for him. He was famous, as was the whole Apollo 11 crew. At the time, everyone wanted their autographs. The Apollo 11 crew astronauts had been signing autographs since the day they were announced as astronauts.
Each of the Apollo astronauts signed what they called "insurance covers," which were small white postcards. To ensure these postcards received the maximum value, they would wait until their launch date before signing and mailing the cards to their family and loved ones.
In the event of their death while on their space mission, the postcard value was expected to significantly increase. This provided the Apollo 11 crew with the peace of mind knowing their loved ones could cash in their creative "insurance policy" if needed. Fortunately for the astronauts and the Apollo program, their creative insurance policy was never needed.
Today, most of these signed "insurance covers" postcards are now in the hands of private collectors or displayed in museums. If you were interested in owning a piece of Apollo 11 history, you'd better be ready to pay a hefty price. Certified Apollo 11 insurance cover postcards typically sell for between AED 36,700 and AED 147,000 ($10,000 and $40,000 USD)!