In our increasingly interconnected world, with the prevalence of international travel and living, International Personal Medical Insurance (IPMI) is becoming a crucial necessity, particularly for residents of the UAE. IPMI guarantees access to high-quality healthcare services globally, an important consideration in a world without borders. For the UAE, a hub of diverse expatriate communities and extensive global business networks, the comprehensive benefits and security provided by IPMI are unmatched. In today's article, we will explore the importance of International Personal Medical Insurance and how it can benefit your life.
Understanding IPMI: Coverage Beyond Borders
IPMI stands out from standard health insurance coverage through its expansive international health coverage. Tailored for those who frequently find themselves abroad—whether for work, travel, or education— this beneficial coverage encompasses a wide array of medical services. 
While exact coverage varies depending on the specific IPMI plan and provider, key coverage benefits can include:
Routine Check-ups: regular health examinations and preventive care
Emergency Treatments: immediate care in cases of accidents or sudden illnesses
Hospitalization: costs for inpatient treatments, including surgeries and overnight stays
Prescription Medications: coverage for prescribed drugs and medicines
Maternity Care: includes prenatal, childbirth, and postnatal care
Dental Care: routine dental treatments and emergency dental procedures
Vision Care: eye exams and coverage for corrective lenses
Mental Health Services: therapy, counseling, and treatment for mental health conditions
Specialist Consultations: access to consultations with medical specialists
Chronic Conditions: management and treatment of long-term health conditions
Evacuation and Repatriation: medical transportation and repatriation services in case of serious illness or injury abroad
Vaccinations: immunizations required for international travel
Fastest Claims Processing Times: access to quick and efficient processing of insurance claims, reducing the waiting time for reimbursements
Auto-Debit Monthly Payment Terms: convenient option for policyholders to have their insurance premiums automatically deducted from their bank accounts, ensuring timely payments
Benefits of IPMI
Consistent Quality of Care
One of the primary advantages of IPMI is the consistency in the quality of healthcare provided worldwide. Individuals traveling abroad do so with the peace of mind knowing they have access to the same level of medical care they receive at home. This is particularly important for those suffering from chronic conditions or those who require regular medical attention.
Financial Protection and Cost-Effectiveness
IPMI represents a valuable investment, offering extensive financial protection over the long term. Given the potentially high medical costs in foreign countries, IPMI serves as a safeguard against unexpected healthcare expenses. Additionally, for individuals who regularly travel or reside abroad, this type of insurance often turns out to be an economical choice in the long run.
Customizable Plans
IPMI plans offer a high degree of customization, addressing the specific needs of individuals and families across the globe. For a world teeming with expatriates and global citizens, the flexibility to tailor insurance coverage, including specific regions, medical conditions, and healthcare services, stands out as a major benefit. This adaptability makes IPMI a versatile choice for diverse international lifestyles.
Continuity of Care
IPMI not only provides comprehensive coverage but also emphasizes exceptional service quality. This includes access to a network of top-tier medical facilities and healthcare professionals, multilingual support for ease of communication, and 24/7 customer assistance. Such services ensure policyholders receive prompt and efficient care, regardless of their location.
Peace of Mind
A crucial aspect of IPMI is the assurance it offers to policyholders when they are abroad. This includes the confidence their medical needs will be met without delays or complications, regardless of where they are. Knowing that their insurance provider will handle approvals and coordination with healthcare facilities globally provides immense peace of mind, especially in emergencies or unfamiliar environments.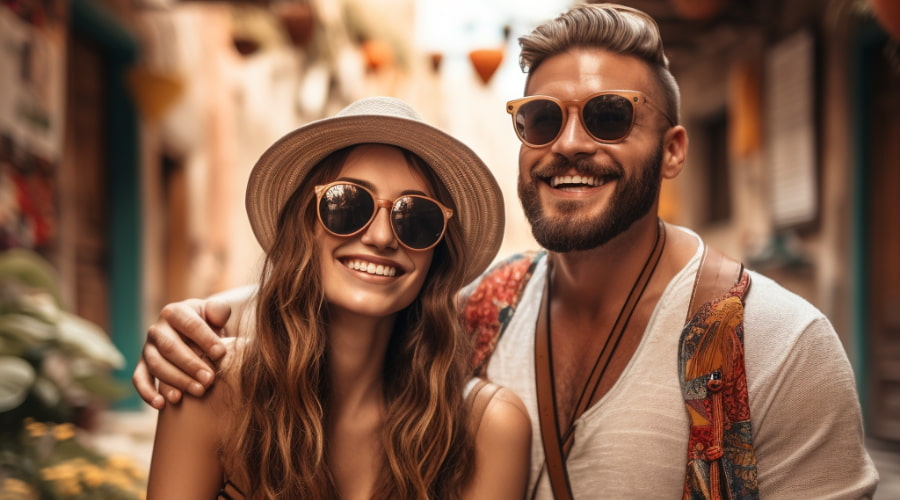 Navigating Challenges: Choosing the Right IPMI Plan
Assessing Individual Needs
Choosing the right International Personal Medical Insurance Plan involves a careful analysis of various personal factors and preferences. Each aspect, from travel frequency to financial constraints, plays a crucial role in determining the most suitable coverage for your unique lifestyle and needs.
Evaluating Travel Patterns: Understanding the frequency and destinations of your travels.
Considering Health Conditions: Factoring in any existing medical issues or potential health needs.
Analyzing Financial Capabilities: Determining what you can afford in terms of premiums and coverage.
Understanding Coverage Details: Looking into the geographical scope, any limitations, and exclusions of the plan.
Matching Plan to Needs: Ensuring that the chosen plan aligns well with your specific requirements.
Understanding Local and International Regulations
Navigating the complex terrain of local and international insurance regulations is essential for anyone considering IPMI. It's important to understand how IPMI integrates with various healthcare systems and complies with differing insurance laws for seamless coverage. Consulting with insurance experts who have a comprehensive understanding of both local and global insurance landscapes is highly recommended.
Eager to uncover potential insurance rates? Visit Petra's online portal to receive your in mere moments, saving you precious time. Contact a member of our team to start your journey towards comprehensive and flexible healthcare coverage, no matter where life takes you. Petra Insurance is dedicated to guiding you through every step of your insurance journey. Our innovative online portal streamlines the decision-making process, offering quick insurance quotes in under 30 seconds for your convenience. For a deeper insight into what we offer, join us on Facebook, Instagram, Twitter, and LinkedIn. Contact a member of our team to begin your journey toward comprehensive and adaptable healthcare coverage, designed to accompany you wherever life leads.