Petra Insurance Brokers, founded in the United Arab Emirates (UAE) in 1966, has come a long way from its humble beginnings. Established by Adnan Ghurani, Petra started as a small family business with a handful of employees, serving local clients in the UAE. The early years were marked by several challenges, including the lack of established rules and regulations in a newly formed country. However, Adnan's vision and dedication to the business laid the foundation for a company that would go on to become a leading player in the insurance industry.
Navigating Political Unrest And Economic Uncertainty
In the 1970s and 1980s, the UAE experienced political unrest, and this presented challenges for businesses operating in the region. Despite these challenges, Petra continued to provide top-quality services to its clients, leveraging its expertise and experience to navigate the changing business landscape. As Petra grew, so did our reputation for excellence and innovation.
The arrival of the global financial crisis of 2008 presented yet another obstacle to our growth. However, we were able to weather the storm by adapting to the changing market conditions, making strategic investments in the business, and doubling down on its commitment to customer service. A few years later, around February 2012, I joined the company as a managing partner, ushering in a new approach toward growth. Under my leadership, we introduced important changes in strategy and culture, such as creating smaller departments, building better brand communication, overhauling employee compensation, introducing more talent, providing ongoing training, empowering staff, improving digital presence, and instilling entrepreneurship across the company, all of which helped to future proof the company against challenges down the road.
Adapting To The COVID-19 Pandemic
By the time the global COVID-19 pandemic hit in March 2020 our team was positioned to weather even the harshest of storms. The COVID-19 pandemic had a significant impact on the insurance industry worldwide. The sudden outbreak of the virus led to a surge in claims across various insurance sectors, including health, life, and travel insurance. Insurance companies had to respond quickly to the changing landscape, adapting policies and coverage to address the new risks presented by the pandemic, and Petra was no exception.
The pandemic highlighted the importance of digitalization in the insurance industry. With many countries implementing lockdowns and social distancing measures, insurers had to pivot to digital channels to continue servicing their clients. As a result, we shifted focus on digitalization, investing heavily in digital infrastructure and remote customer service.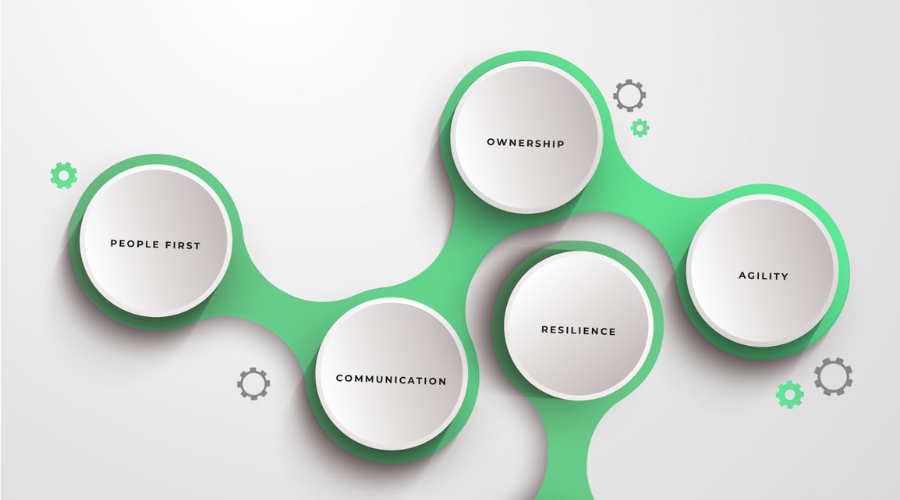 Expansion And Growth
Over the years, Petra has expanded its operations, opening new offices in other parts of the UAE and the wider region. By diversifying its product offerings, adding new insurance lines and other related services they are continually evolving to better serve the needs of their clients. We also leveraged the power and reach of social media to our advantage, partnering with local influencers, such as LOVIN DUBAI, to help build brand awareness.
With a focus on delivering exceptional customer service, their experienced team of insurance professionals work closely with clients to understand their unique needs, developing customized insurance solutions to meet those needs. Petra's commitment to customer service has been recognized by clients and industry experts alike, with the company receiving numerous awards and accolades for its outstanding work, including 2021 Best Business Broker, 2022 Most Reliable Insurance Broker, and 2023 Fastest Growing Insurance Broker.
Leveraging Digital Innovations
Petra's commitment to innovation and technology is rooted in its desire to provide the best possible service to its clients. Our company understands that the world is changing rapidly, and it's important to stay ahead of the curve to remain competitive in the industry. As the first brokers to provide end2end insurance policies in the region, our continued investment in technology has also allowed it to streamline its operations without human intervention, which improves efficiency and reduces costs.
As Petra has grown, our company has also adapted our approach to doing business. We continue to embrace technology, implementing cutting-edge solutions to better serve its clients and stay ahead of the curve. By investing heavily in digital infrastructure, including online portals that make it easy for clients to access and manage their insurance policies, we continue to serve as a leader in the global insurance solution and risk analysis to the local market.
Looking To The Future
Today, Petra is recognized as one of the leading insurance brokers in the region, with a team of experienced professionals and a proven track record of delivering exceptional results for its clients. Our journey from a small family business to a leading player in the insurance industry reflects the company's commitment to innovation, adaptability, and customer service. Despite facing numerous challenges over the years, we have persevered, evolving with the times and staying true to our core values. As the company looks to the future, we remain committed to leveraging technology, providing top-quality insurance solutions to our clients and clients are fully protected in aspects of life.
If you're looking for personal or professional insurance coverage the professionals at Petra can help. At Petra Insurance, we take pride in delivering exceptional service to clients. Our team of experienced advisors is ready to help you find the perfect coverage to meet your unique needs. We are committed to making the process of purchasing insurance easy and stress-free for their clients. Contact a member of their team today. You can also reach out to learn more on Facebook, Instagram, Twitter, and LinkedIn. Ready to explore insurance quotes? With Petra's online insurance portal you can get your insurance quotes in as little as ten seconds.