Medical insurance was not mandatory in Dubai until 2014. In the year 2016, the laws become stricter and that was when a deadline was set for all Dubai Visa holders to secure medical insurance or face a fine of AED 500 per month as per the Dubai Health Authority.
We highly appreciate the Dubai government for implementing this law as it has been a positive step for protecting expats in the UAE. We need to dive in deeper on this subject since most of the employees in UAE have been taking the basic medical insurance plan for the sake of the visa, which I strongly DON'T recommend. Medical insurance should be an important part of life and your future too. It should be considered as a benefit for you and your family.
Here's all you need to know about why a comprehensive health insurance plan is much better and always recommended, as opposed to the basic health insurance plan:
Purchasing a basic plan is like traveling on an economy flight. The plan and services are very limited.
Purchasing a comprehensive plan is more like you traveling in first or business class. The amount of services you get is much higher and you are always prioritized by the insurers.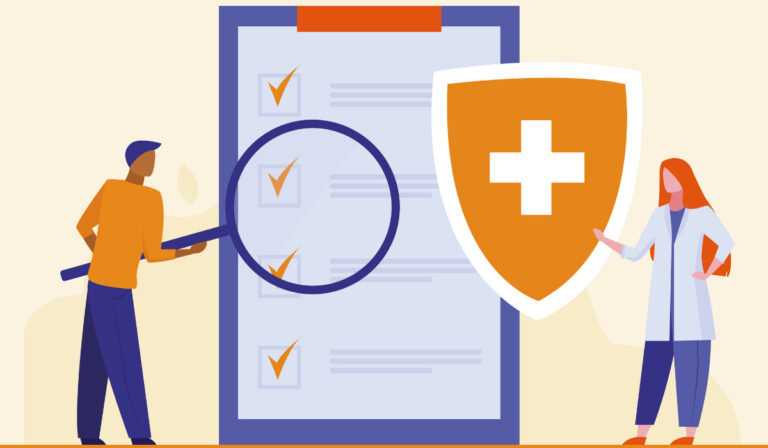 Here are some highlights of the comprehensive plan:
Sum Insured
In a basic plan, you have a sum insured of AED 150,000 per year whereas in a comprehensive plan, the sum insured can be up to AED 1 million or even unlimited as an option.
Geographical Cover
In a basic plan, you are covered only in the UAE and your home country for inpatient treatments only. With comprehensive cover, you are not only covered within the UAE but worldwide as well.
Benefits of the Comprehensive Plan
In a basic plan, you will need to pay a minimum of 20% coinsurance for consultation. 20% coinsurance for outpatient treatments such as laboratory, x-ray, etc, and 30% coinsurance for pharmaceuticals covered up to an annual limit of AED 1,500. This is quite low in case the member has a medical condition or visits the doctor on a regular basis.
When it comes to maternity coverage, it's covered with a minimum of 10% coinsurance with a limit of AED 7,000 for normal delivery and AED 10,000 for C-sections.
In a comprehensive plan, there are plenty of options for the consultation fee such as 20% coinsurance max AED 25/50/75/100 as deductibles or nil coinsurance as an option. You can take up a plan will nil coinsurance when it comes to outpatient treatments, physiotherapy, and pharmaceuticals covered up to the indemnity limit. There is flexibility and it can help you big time in case you have surgery or any medical condition. This will help you save a lot of time, money, and energy.
The sum insured for maternity is covered with 10% or nil coinsurance up to AED 15,000/AED 20,000/AED 30,000/AED 50,000, and up to the indemnity limit as an option.
Also, in the basic plan, you have very limited clinics and hospitals and are restricted to visiting the General Practitioner in a clinic. You can visit the specialist and hospital with a referral from the General Practitioner.
With comprehensive cover, you have direct access to specialists and hospitals. You can choose a plan with your desired hospital such as American Hospital, Mediclinic, Dr. Sulaiman Al Habib, Saudi German, Medcare Hospital, etc.
You never know when your life is going to turn upside down or when you're out of finance. Health insurance is more like a backup plan where you are covered and secured.
Working with an insurance broker is extremely important in this case, and we at Petra help you choose the right insurance provider, support you with planning, guide you throughout the process, and provide clarity. We do not only help you choose a plan, we are also always available to help with the claims process.
So folks, before you buy health insurance for yourself, don't forget to stop by Petra Insurance Brokers. We are only one phone call away.  Contact a member of our team today at 800-PETRA or reach out on social media: Facebook, Instagram, and LinkedIn.