As individuals and business owners, we often ignore the importance of carrying the proper protection against risks in this world. We all laugh and joke around that it could never happen to us. However, if I've learned anything through the course of my career, and even the past few months, it's that the unexpected can happen to any of us at any time.
The Unexpected, In Fact, Is to Be Expected
Life is constantly changing and evolving. The global economy is always changing and evolving. The question remains: are you and your business strong enough to survive the unexpected? In the wake of the ongoing global pandemic, are you still confident that you have done all that you can to secure your future, protect your business, your staff, your family, and your personal interests?
When it comes to financial security, it's never too late or too early to ensure your professional and personal finances are secure and in order. A thorough financial and risk management review that allows you to assess (or reassess) your financial and insurance planning to ensure all of your assets and loved ones are protected. It's always better to be prepared for the unexpected, rather than to brush it off. 
What Policies Do I Need to Protect My Business?
We all understand the importance of protecting our personal interests with insurance, such as life insurance, auto insurance, and medical insurance. However, many business owners fail to recognize the threats that their organization could encounter. Business protection insurance and business interruption insurance are designed to ensure your company is protected should the unexpected happen.
I'm not here to scare you or transfuse some fear-mongering tactics like how the media is famous to do for likes, clicking, and sharing. The reality is your business faces external threats on a daily basis, and the hazards that threaten your company today and in the future are unpredictable and diverse. Whether in the form of new competitors, disruption to the market (as seen with the recent COVID-19 pandemic), or losing your key employee or stakeholders, business protection insurance is designed to mitigate your risks by providing coverage for the unexpected through a variety of policies. To give you some clarity, the features within this scope of protective coverage can include:
Life coverage for employees: Your team members are among your greatest assets, and you've worked hard to build your workforce reputation. As such, the unexpected loss of an employee is a significant loss to your company. Life Insurance coverage for your employees is a benefit that provides a lump sum payment amount in the event of their death while working at your company. While this policy does not directly benefit your company financially, it does show how much you care about your employees. This selfless act helps the family of your employees during their period of grief and helps to mitigate any financial hardship they may experience after the loss of their loved one.
Keyman coverage

: Losing any employee is a significant loss to your company. However, losing a key employee or stakeholder can severely impact your business. Keyman insurance is designed to protect your company due to the unexpected loss of your key employees or stakeholders. Key employee coverage helps you to protect your organization in the event of death or injury of an important (key) person to the business. This coverage can also be extended to provide coverage in cases where key employees are no longer able to work (due to injury, critical illness, etc.).

Business Interruption Insurance

–

Typically an add on to your

property/casualty policy or included in your comprehensive policy, business interruption insurance replaces any business income lost as the result of a disaster. From fire or natural disaster to flood and other calamities, BI coverage provides the income you need to pay your bills and employees during unexpected closure and/or during the time it takes to repair your building (when applicable).
It's important to note that the current global pandemic would not be covered under basic business interruption insurance. However, pandemic insurance can be purchased as an extension of basic BI. In fact, after the SARS outbreak in 2003, businesses around the world opted to invest in additional pandemic coverage to protect their interests in the event of a future global pandemic. For example, in the aftermath of the SARS pandemic, the Wimbledon tennis tournament purchased around 7 million AED per year in pandemic insurance coverage (1.9 million USD). As a result of their cancelled tournament, Wimbledon is expected to receive a payout of about 521 million AED(142 million USD).
Risk Analysis
An insurance risk or threat can be defined as any circumstance or event that can create a negative impact on your business, daily operations, and financial stability. Risk analysis is a process in which your insurance broker will identify and assess threats that could potentially impact your business operations. When we identify these risks, we can provide the insurance coverage needed to protect your business and finances long into the future.
I recommend conducting a yearly risk management analysis. This comprehensive review will include the following business risk categories: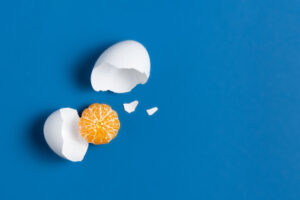 Strategic risk analysis includes decisions concerning your business' objectives, including stakeholder management.

Cyber risk analysis involves a thorough review of your cybersecurity and other technological risks.

Compliance risk analysis includes the need to comply with laws, regulations, codes, and standards of practice

Physical risk analysis includes preparing for common threats that can impact your physical building, such as a fire or explosion.

Financial risk analysis includes taking a comprehensive look at your financial transactions, systems, and the structure of your business.

Operational risk analysis includes reviewing your operational and administrative procedures.

Environmental risk analysis includes a thorough review of external events that can impact your business, such as unfavorable economic or weather conditions.

Reputational risk analysis includes assessing the reputation, character, and goodwill of your business.
So why do we conduct a risk analysis? Well, it's always better to be safe than sorry. If and when a risk becomes a reality, a well-prepared business can reduce the impact of lost time and productivity, on earnings, and the negative impact on consumers.
A Thorough Financial Review 
Many risks have the potential to cause serious damage to your business, and in the worst cases can destroy your businesses. Together we can identify which risks pose the greatest threat to your daily operations. Regular risk management analysis is designed to ensure your business is protected with the proper insurance coverage to protect your interests long into the future.
In order for your business to work with maximum efficiency and minimum interruptions, you need to ensure your company is protected in the event of an unexpected disruption or tragedy. Business protection insurance covers every aspect of financial security that your business requires in case your employees or shareholders get affected by unfortunate events. Most importantly, it helps to ensure organizational continuity and employee security.
At Petra Insurance, our team of professional agents and brokers leverage over 50 years of industry experience to protect your personal and organizational interests. Regardless of your industry, career, medical history or age, my team and I are ready to help you review your existing coverage or to provide you with a quote for new coverage to ensure you're protected for everything life throws at you.
Contact a member of our team today. You can also reach us on Facebook, Instagram, Twitter, and Linkedin.