Maternity Insurance Coverage Benefits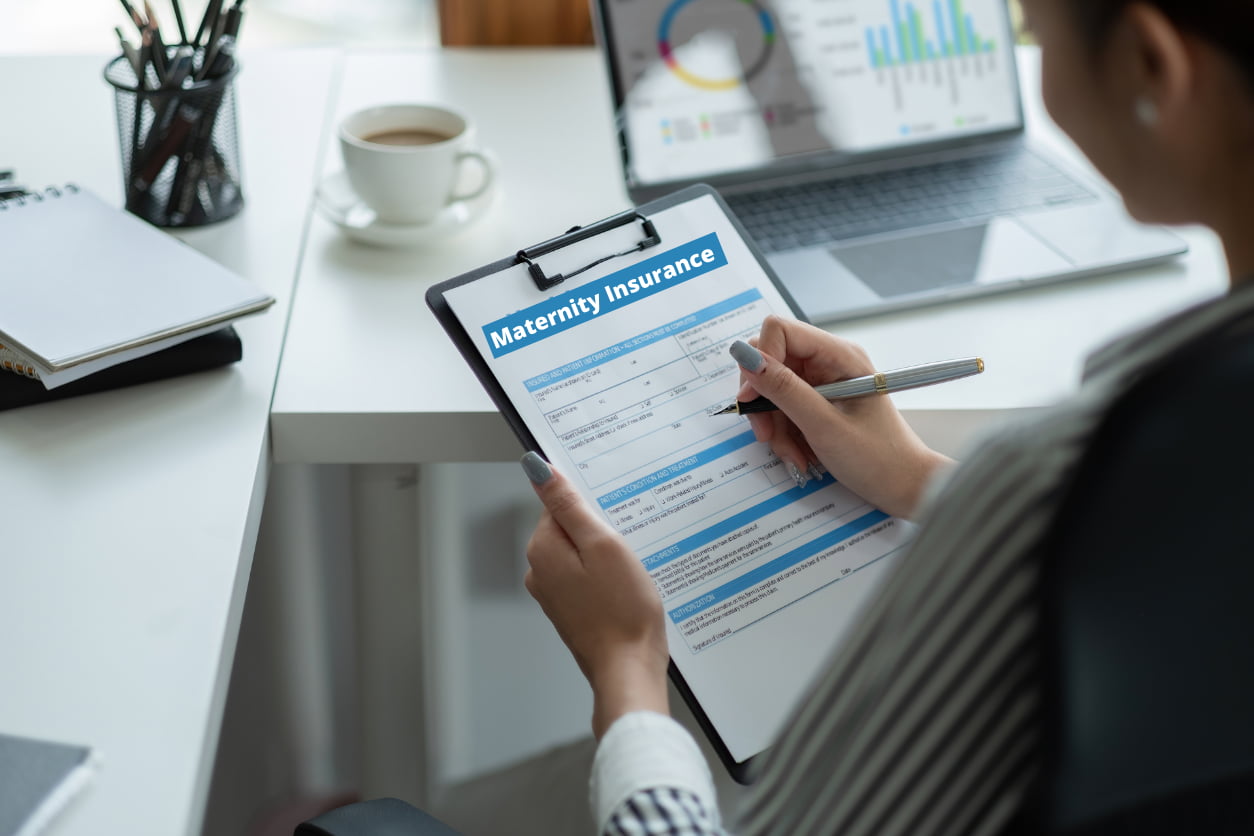 Maternity insurance benefits include coverage for prenatal care, childbirth and hospital stay, postnatal care, and newborn care. However, it's important to mention you must invest in maternity insurance coverage before you plan on getting pregnant. There is typically a waiting period between when you purchase your policy and when benefits will start (more on this below).
As an add on to your existing health insurance policy, maternity coverage helps to offset the costs associated with pregnancy.
Prenatal care
A healthy pregnancy is one of the first steps in promoting a healthy birth. Women who are pregnant should schedule a visit to their health care provider to begin prenatal care. Prenatal visits to a health care provider usually include a physical exam, weight checks, and providing a urine sample. Depending on the stage of the pregnancy, your provider may also do blood tests and imaging tests, such as ultrasound exams. These visits also include discussions about the mother's health, the fetus's health, and any questions about the pregnancy.
Hospital Stay & childbirth
Pregnancy is an exciting period for new parents or parents expecting another child. However, the expenses associated with giving birth and staying in the hospital can quickly add up. Between the cost of staying in the hospital (usually two to three nights), and the costs associated with childbirth procedures, the last thing you want is a huge bill coming home with your bundle of joy. Medical insurance provides parents with the peace of mind that comes with knowing your hospital stay and labor costs are covered under your maternity coverage. 
Postnatal Care
Also called postpartum care, postnatal care takes place six to eight weeks after a mother gives birth. During this time, mothers and their newborn will be making regular visits to your doctor to check everything is normal and healthy, both physically and emotionally. Postnatal appointments are designed to ensure mothers are healing properly, breastfeeding properly (when applicable), and adjusting emotionally after giving birth. 
Some things that may be covered during postnatal visits include:
Pelvic exams (to ensure proper healing)

Breastfeeding tutorials and breast checks (to check for blockages)

Nutritional counseling for optimal breastfeeding

General physical wellness check (i.e., weight, blood pressure, sugar levels, etc.)

Check on your post pregnancy body (such as uterus position, etc.)

And more
Neonatal/Newborn Care
Newborn care, or neonatal care, ensures the health of your newborn baby. In the event a newborn is born prematurely and requires a hospital stay in the intensive care unit, or they suffer from congenital defects during pregnancy, your health insurance policy can include maternity coverage for their specialty care during pregnancy and after birth. 
These newborn expenses are covered from our child's birth for the first 30 days of their life (up to the annual benefit limit). However, newborn care must be added to the principal policy, per request by the policyholder(s). This add-on coverage is subject to the medical underwriting process.
What is the Waiting Period for Maternity Coverage?
A moratorium is the specified waiting period by the insurer before you can make a claim. During this period of time, any claims related to pregnancy will not be covered under your policy. For example, if your maternity insurance policy has a moratorium of 6 months, and you become pregnant after 3 months, your first 3 months of pregnancy health care will not be covered. 
Historically in Dubai, maternity insurance plans were subject to a waiting period of around one year or more. This meant that parents-to-be would need to secure maternity coverage well ahead of conception to ensure that their maternity care costs are covered. This changed in 2013 when the Dubai Health Authority (DHA) made changes to ensure residents had access to affordable maternity coverage. While the DHA reform was great news for parents, it did not set any regulations against waiting periods for maternity benefits. Consequently, a waiting period is still imposed by a number of insurers. The timeframe for this waiting period will range from insurance provider to insurance provider (usually 6to 12 months). As such, it's critical to get your maternal policy before you become pregnant. 
Is maternity insurance mandatory in the UAE?
According to Dubai Health Insurance Law (11) of 2013, maternity insurance is mandatory for women in the UAE. The law also mandates employers to provide such coverage to their employees. The Essential Benefits Plan (EBP) is Dubai's minimum level of medical coverage required by the Dubai Health Insurance Law (11) of 2013. EBP provides limited coverage for pregnancy. While the EBP provides basic maternity coverage for mother and child, you can add supplemental coverage to further cover other pregnancy and childbirth related expenses.
Maternity Coverage with Petra Insurance
Since your insurance policy may include a waiting period, you need maternity insurance before you get pregnant. As soon as you start thinking about having a child, it's important to invest in maternity coverage.
At Petra, our team of insurance professionals is here to help you determine which policies you require to ensure you are fully protected from any risks. If you are pregnant or trying to get pregnant, maternity insurance is a must have for both mother and child. And if you are planning on getting pregnant in the future, it's best to invest in this coverage sooner than later. We take great pride in helping families find the right coverage during this exciting time in their lives.
Medical Insurance Coordinator