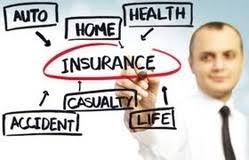 Are you planning to buy a Whole of Life Insurance policy? We advise being on the lookout and cautious of unethical behavior that may affect you.
The bottom line is the 'Whole Of Life' plan is one of the most effective life insurance policies you could invest in, especially If you do not have medical support from your home country.
Below are five key questions to ask before making your ever-important final decision:
What is the term of payment?

There are plans where you can select payment term between 7 years to 50 years or even for the full term of the plan.
Till what age will you be covered?

Ask for the illustration for the same
What is the Initial Contribution Period (ICP)?

This means if you stop payment during this period your policy will get lapsed.

Many people advise if you want you can halt after the ICP but it is wrong advice.

If you select a payment term of ten years, then you must pay for ten years to get the full benefit of the plan.
At what percentage is the growth calculated so that it can sustain whole of life?

Most of the whole of life plans are unit-linked insurance plans and will carry the market risk assessing the exact percentage is not accurate.
What happens if I stop during the ICP and what happens if I stop anytime before I complete my payment terms?

If you stop paying the premium during the ICP, then the policy will get lapsed. During the ICP companies may allow a grace period for 2-3 months to make the payments in the case of emergency but after that grace period policy will get lapsed.  

If you stop paying the premium before the term then the policy may get lapsed, or it will be in effect till there is a fund value, but it will not sustain till the whole of life.

You can take premium holidays** once you complete the ICP, but if you take premium holidays during the first four years, it could affect your plans as it is unit linked plans. Please talk to your insurance provider before taking a premium holiday.
**A "premium holiday" is a provision contained in some whole life insurance policies that permit the cessation of premium payments, usually in the event of economic hardship.Premiums are paid from the accumulated cash value within the policy during this period. When the cash value has been exhausted, the policy is subject to lapse for nonpayment of premium. 
Everyone tries to get minimum 2-3 quotes before he or she makes a decision on any product, that is the general rule of thumb. Here you are taking a very major decision in your life, so it is very advisable to discuss with at least 2-3 financial advisors and choose your personal financial advisor that you are comfortable in having a long term relationship.
We at Petra Insurance Brokers believe in providing the right advice for the betterment of society and accordingly are happy to offer a complimentary financial review with any of our experienced Financial Advisors.
Santhosh Kumar C
Head of Life Department
050 76 49 617